« Wrong-Way Weprin Screws Up Yet Again; Has To Pull Ad For Suggesting 9/11 Disaster
|
Main
|
Top Headline Comments 9-9-11 »
September 08, 2011
Overnight Open Thread
Heh.

but Russ Smith sure is. In an article entitled, "Is Barack Obama Dumb?" he writes [emphasis mine]:

There are [the] usual caveats: Of course Obama isn't illiterate or Bush-dumb because as Jesse Louis Jackson once said, "God doesn't make junk," and the intelligence-challenged just aren't allowed near Harvard, much less become editor of that university's Law Review.

But George W. Bush—the very model of "Bush-dumb"—was not only allowed near Harvard, he graduated from its Business School. What's more, unlike Barack Obama, Bush is a graduate of both Harvard and Yale, having gotten his undergraduate degree from Harvard's traditional rival Ivy.
Yep ivy league credentials trump all...except when they don't.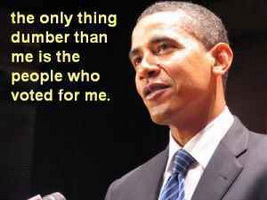 Worst Federal Agency Ever?
Wait - the EPA is training people on how to sue it so they can be 'forced' to enact the Green agenda? Yep, pretty much.

I have never seen a more compelling argument for the immediate abolishment of a federal agency.

The EPA is using taxpayer money to encourage environmentalist groups to sue … the EPA. This has continued for decades.

The EPA has paid one of these groups to produce a do-it-yourself guide to suing the EPA.

The EPA frequently enters into consent decrees to settle the suits. Even when the EPA doesn't hand out megadollar settlements — your money — to the litigious loons, it commonly pays their attorney's fees.

Why would the EPA do something so obviously crazy?

High-level EPA bureaucrats commonly support the leftist environmentalist beliefs of these groups, as do a great many of the career employees of the agency. They look to serve the leftist groups, not their employers.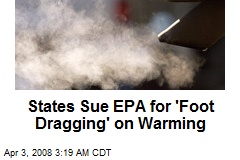 Trivia Question: What's the oldest European settlement in the United States?
Answer: Pensacola, FL
Okay now what's the oldest continuously occupied European settlement in the US?
Answer: St. Augustine, FL
(thanks to blaster who pointed out the distinction)
Think You're An Auditory Or Visual Learner?
Well you're likely wrong and it turns out that there may be no such thing.

In fact, an entire industry has sprouted based on learning styles. There are workshops for teachers, products targeted at different learning styles and some schools that even evaluate students based on this theory.

This prompted Doug Rohrer, a psychologist at the University of South Florida, to look more closely at the learning style theory.

When he reviewed studies of learning styles, he found no scientific evidence backing up the idea. "We have not found evidence from a randomized control trial supporting any of these," he says, "and until such evidence exists, we don't recommend that they be used."
Which just adds to my usual complaint that education is the least rigorous of all academic disciplines. Hey why bother with actual scientific, results-based testing when you're pretty sure your new super-cool, trendy technique is going to work?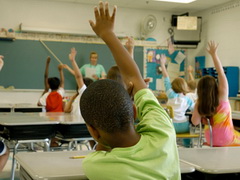 Recognize This Photo?
Well it's not computer-generated - it's a real place.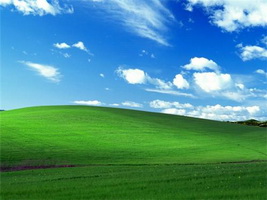 Hey Whatever Happened to Hitler's Nephew, William Hitler?
It turns out he served in the US Navy during WWII and after the war changed his name.

The popularity of the story gave William and his mother (pictured above) the opportunity to travel to America as part of a lecture tour. While there, World War II broke out, and the two were essentially stranded in the United States.

Hoping to do his part in the war effort, Hitler asked for and received special permission from President Roosevelt to enlist in the U.S. Navy in 1944. According to a newspaper story printed at the time, when he introduced himself at the draft office, the recruiter thought he was joking and responded with, "Glad to see you, Hitler. My name's Hess." a reference to Nazi leader Rudolf Hess.

William Hitler served valiantly in the war and received an honorable discharge in 1947.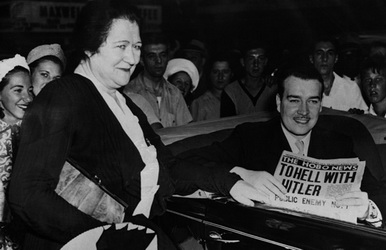 15 Things That (Supposedly) Prove That God Hates The South
Okay most of these are just due to bad diet, too much free time, and the occasional hurricane.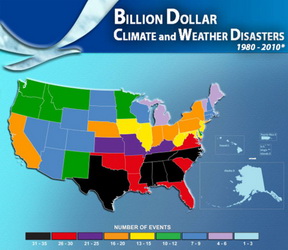 Eye Bling
Well if your grill is already blinged out, there's always your eyes.

Forget a bling'd out grill, because a doctor in India is now selling the world's first diamond and gold-encrusted contact lenses.

The extravagant lenses reportedly cost between $12,000 and $16,000 and are said to be "completely safe."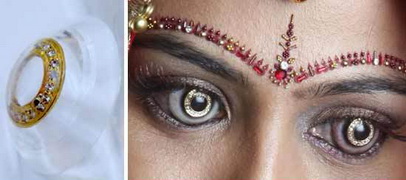 The 5 Manliest Hobbies You've Never Heard of
Volcano boarding?

Finally, he crafted the current design for the volcano board -- a hunk of plywood, because apparently, the best protection against a molten-spewing mountain is a flammable sled. But don't worry -- riders are also equipped with an orange jumpsuit and goggles, which will at least keep their vision from blurring when they're swept away by a river of magma.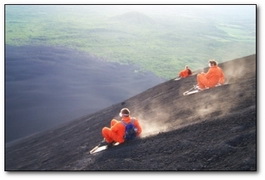 The Littlest Hooker?
Well her mother in "Toddlers & Tiaras" says that it's just an homage to Pretty Woman.

Wendy Dickey is the latest pageant mom with her head on the guillotine for dressing her 3-year-old daughter Paisley up as Julia Robert's character from "Pretty Woman." Her costume wasn't any worse that some of the others I've seen on the show in the past—I seem to recall a girl dressed as Daisy Duke—it's the implication of the costume that is unnerving. A tiny prostitute. Not the look most people want to associate with a 3-year-old.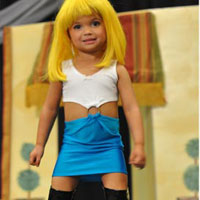 How fast Are The Texas Wildfires Spreading?
This fast.

Yahoo group. That is all.
Tonight's post brought to you by Cat Woman and kitteh: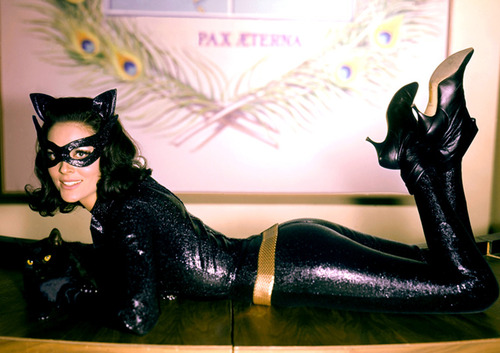 Notice: Posted by permission of AceCorp LLC. Please e-mail overnight open thread tips to maetenloch at gmail. Otherwise send tips to Ace.

posted by Maetenloch at
10:09 PM
|
Access Comments