« Open Thread
|
Main
|
Lazy Sunday Political Nonsense. - UPDATE [ArthurK] »
August 21, 2011
Ghaddafi Dead?
That's the word, his last defenders laid down arms and he was killed in Tripoli.
We'll see.
Lots of updates here.
The war under the radar is flipping, and Obama is gonna get a chance to embrace the "you break it, you buy it" crap from the left.
Couldn't happen to a nicer guy.
UPDATE: Or.. negotiatin to save his hide.
ALSO: I'm gonna miss his totally fly "MC Hammer" robes and shit.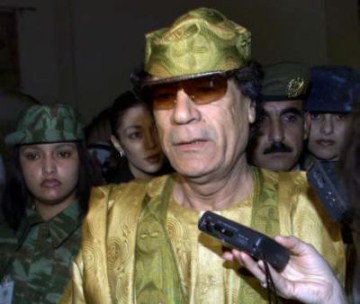 posted by Dave In Texas at
05:00 PM
|
Access Comments