« For Those In Peril
|
Main
|
Top Headline Comments 5-19-11 »
May 18, 2011
Overnight Open Thread
Are You Smarter Than a 1930s 8th Grader?
Almost certainly not - at least based on this 1931 test given by the West Virginia Department of Education.

The scope and depth of the exam speaks for itself. What is important to understand is that the students came from families that were very challenged financially, especially during the depression years. They lived on small family farms, and, just to make ends meet, every member of the family had to work on the farm. Each child had chores to do before and after school, and, as there were very few automobiles in that area, they walked to and from school each day, some of them walking several miles each way. At night after chores there was homework and then to bed.
But of course whether a test is hard or easy very much depends on the particular curriculum that the students have been following as one commenter points out:

Moreover, look at what *isn't* on the test that we would assume students in 8th grade would have covered. The math is very elementary - it includes no geometry, very little algebra, no statistics or probability. The science is even more sparse - other than 'hygiene', there is no coverage of basic biology, chemistry or physics.
Still all things considered I think I'd rather have a modern student do decently on this complete test rather than get a perfect score on any one section of a modern test.
Having a good base of knowledge and the ability to think and write coherently goes a long way in the real world. And if you've already got these tools, then learning algebra, chemistry, or anything else will far easier.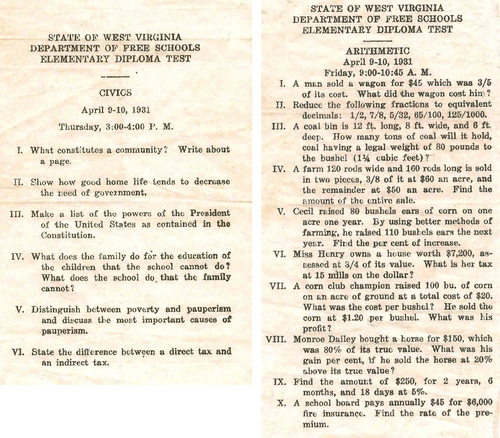 Cat-Fisting Soon To Be Legal?
Wait - you mean it's not currently legal to fish for catfish in TX with nothing but your bare hands and some stinkbait?

Brady Knowlton believes it's his inalienable right as a Texan to shove his bare hand into the mouth of a 60-pound catfish and yank it out of a river.

But wrestling a flapping, whiskered giant as it latches onto your arm with its jaws isn't among Texas's accepted methods of capturing fish. It is, rather, a class C misdemeanor, with fines of up to $500.

So Mr. Knowlton, a 30-year-old-private citizen, oilman and outdoor enthusiast here, is pushing a bill in the state Legislature to legalize hand fishing, also known as noodling, grabbing or hogging.
Techniques vary. When the fisherman puts his hand into the hole where the fish is, the fish usually bites. Then he can grab the catfish by a lower-jaw bone, or, if he sticks his arm in deep enough into the fish's body, he can poke his fingers through its gills.

But most important is controlling the tail, Mr. Webb says, which is usually done by the noodler wrapping his or her legs around the fish. "If you don't get that tail immobilized, I don't care how big or strong you are, you're not going to whip that fish," he says.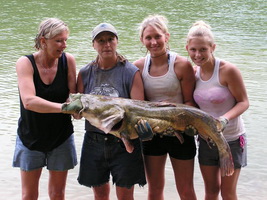 Angry Swedish Meatballs
Apparently this is the scandi response to Epic Meal Time. Ladies may cook with their tongues, but guys cook with their hate.

Political Ideologies Explained By Cow
You've probably heard many of these before but this list is pretty comprehensive.

Pure Anarchy: You have two cows. Either you sell the milk at a fair price or your neighbors try to take the cows and kill you.
Pure Capitalism: You have two cows. You sell one and buy a bull.
Real World Communism: You share two cows with your neighbors. You and your neighbors bicker about who has the most "ability" and who has the most "need". Meanwhile, no one works, no one gets any milk, and the cows drop dead of starvation.
Russian Communism: You have two cows. You have to take care of them, but the government takes all the milk. You steal back as much milk as you can and sell it on the black market.
Cambodian Communism: You have two cows. The government takes both and shoots you.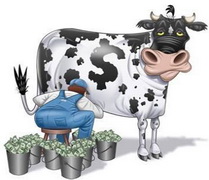 Can You Turn a Sphere Inside Out?
Continuously i.e. without tearing it or infinitely creasing it? Yes. Yes you can. And the full explanation of how it can be done is here.

5 Things That Aren't Nearly As Dangerous As Hollywood Thinks
Yep bows (even cross-bows) are not uzis, and scorpions aren't cobra-velociraptors.


100 Proven Tips To Become A More Effective Evil Overlord
Always learn from the evil that came before you and failed:

4. Shooting is not too good for my enemies.
5. The artifact which is the source of my power will not be kept on the Mountain of Despair beyond the River of Fire guarded by the Dragon of Eternity. It will be in my safe-deposit box. The same applies to the object which is my one weakness.
6. I will not gloat over my enemies predicament before killing them.
7. When I've captured my adversary and he says, "Look, before you kill me, will you at least tell me what this is all about?" I'll say, "No." and shoot him. No, on second thought, I'll shoot him and then say "No."
8. After I kidnap the beautiful princess, we will be married immediately in a quiet civil ceremony, not a lavish spectacle in three weeks' time during which the final phase of my plan will be carried out.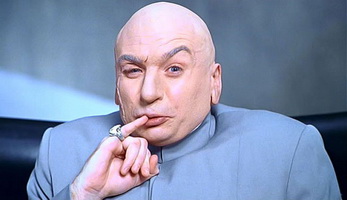 These Women Are Fat
At least according to the modeling industry which views even a size 4 as being too chubby:

We've long understood that the fashion industry has a skewed approach to weight, body shape and health, but it seems rather glib—even for the industry—to refer to a size 8 woman as plus-size when the average American woman is a size 14.
So the Ford Modeling Agency is starting a new big girl division, Ford+, to appeal to the 90% of women who are 'plus-sized' i.e. normal.
This week Ford Modeling Agency unveiled Ford+ Models, its new division of plus-sized models meant to turn the industry on its head. According to the agency, Ford+ models range in size from 8 to 18, and are an attempt to widen the playing field of what it means to be beautiful.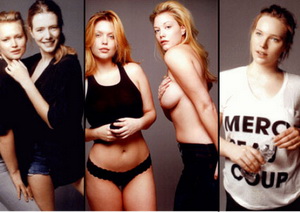 Inevitable: Pejazzling
Because sometimes your junk wants to feel all pretty too:

But as popularity of the body adornment trend has grown, it has become clear that it is not only women interested in the service.

According to salon owners, 40 per cent of customers requesting the body bling are men.

As a result, the online supplier of the crystal designs has responded by designing a range of stick-on crystals just for men, named Pejazzles.

And who better than to launch the range than TOWIE star, club promoter and self-confessed Pejazzler, Mark Wright?

Mark is, he says, 'keen to speak out' for the growing number of men he claims are Pejazzling.

'Women don't necessarily want a rough and ready man. Some prefer a man who's groomed and takes care of himself. It's each to their own,' he says.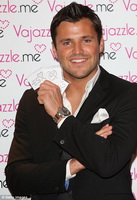 Tonight's post brought to you by hipster doofuses: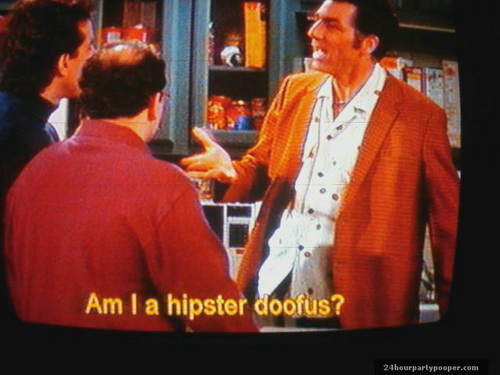 Notice: Posted by permission of AceCorp LLC. Please e-mail overnight open thread tips to maetenloch at gmail. Otherwise send tips to Ace.

posted by Maetenloch at
09:57 PM
|
Access Comments