« Time: More Women Say Strauss-Kahn Assaulted Or Tried To Rape Them
|
Main
|
Overnight Open Thread »
May 18, 2011
For Those In Peril
A KC-135 An Omega71 aerial refueler crashed this evening at Point Mugu NAS in California. They were fully loaded with JP, and crashed on takeoff. So far reports say all 3 crewmembers escaped with minor injuries. Thank God.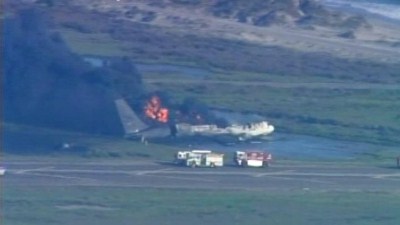 Just a thought, it's a dangerous job, even if they aren't deployed in Iraq or Afghanistan.

UPDATE: several commenters including xbradtc pointed out this is an Omega71, not a KC-135. My bad. I saw the 707 airframe, heard tanker, and figured "well what the hell else would it be, there's only like thousands of em.

posted by Dave In Texas at
09:41 PM
|
Access Comments