« The Easter Funny
|
Main
|
Uncle Delivers Smackdown to Facebook "Thug" Nephew. [dri] »
April 24, 2011
Overnight Open Thread
Happy Easter All!
Gas Prices, Food Prices At A 'Tipping Point'?
That's what Craig Johnson, president of Customer Growth Partners, says:

With gas prices now standing at about $3.90 a gallon, energy costs have now passed 6 percent of spending—a level that Johnson says is a "tipping point" for consumers.

"Energy is not quite as essential as food and water, but is a necessity in today's economy, and when gasoline costs more than bottled water—like now—then it takes a huge bite out of disposable spending," he said, in a research note.

Of the six US recessions since 1970, all but the "9-11 year 2001 recession" have been linked to—of not triggered by—energy prices that crossed the 6 percent of personal consumption expenditures, he said. (During the shallow 2001 recession, energy prices had risen to about 5 percent of spending, which is higher than the long-term 4 percent share.)
Plus you have the fact that food prices have been
steadily
quickly rising:
This year food prices have climbed 6.5 percent since the beginning of early January, according to Consumer Growth Partners.

"The combined increase in the necessities of food and energy creates a harsh double whammy for already stressed consumers," Johnson said. The last time this happened was in the recession that lasted from 1973 to 1975.

Johnson estimates that food and energy eat up about 15 percent of consumer spending at today's prices, compared with about 12.7 percent two years ago.
But remember that according to Ben Bernanke
there is no inflation
. So who's ready for a double dip?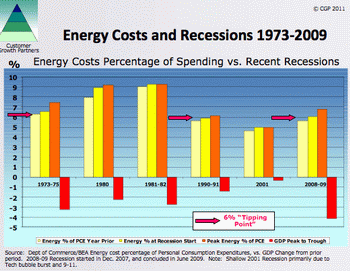 Hey, remember when gas was $2.20 a gallon and the unemployment rate was 4.4%?
Ah yes that was back in 2006 - good times. So what happened to change all that? Well perhaps this: Speaker Pelosi and Majority Leader Reid.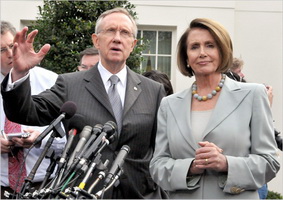 A Moron Gets Published
Our own stuiec has managed to get a play put on at a North Hollywood theater. And by the review it's sounds positively Moronic:

An indie director in Hollywood asked me to write a screenplay based on her story idea about the diary of Countess Elizabeth Bathory. She excerpted the highlights of the screenplay and turned it into a stage play that's finishing its short run at an underground theater in North Hollywood. A reviewer wrote, "Horror fans should find a lot to like in Bathory - murder, blood-bathing, lesbians and torture - all in less than 60 minutes."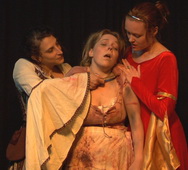 The Statist Solution To Everything
A small percentage of dogs are problem dogs in Britain, so what's the UK government's solution? This of course: Every new pet dog must have a £35 microchip and all eight million pets will be entered into a massive national database. How this will prevent dog attacks is unclear, but it clearly won't keep government bureaucrats from causing more trouble.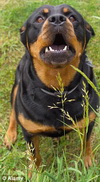 How Not To Be The 'Ugly American' Overseas
Well based on my experiences the stereotype of the 'ugly American' tourist is mostly a myth, but just enough Americans are insensitive boobs to keep it alive. Well that and the fact that many Europeans love to hate on Americans*. Still if you're going to visit a foreign country, at least make some effort to fit in and be a good guest. And maybe hang out less at the Paris Starbucks and McDonalds.

A common criticism of Americans is that we only speak English and are culturally ignorant. This stereotype is definitely a hard one to break, but it can be broken. The first step is a simple one: study.

This doesn't mean that you have to be totally fluent in the language of your vacation destination. It simply means that Americans need to know something about where they are going. To illustrate, before I visited Poland recently, I only had time to learn a couple of phrases. However, when I checked in at LOT, the Polish airline, I greeted the woman at the check-in desk with a sincere attempt to correctly pronounce jin daubbre ("good afternoon"). In return, I got a smile and a free upgrade.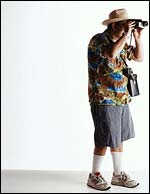 *
Actually a majority of Europeans
don't think much of Americans
:
Asked to rate US impact on the issue most important to them, views are even more negative. On average, 61 percent have a negative view, with just 29 percent positive. Indeed, majorities in all countries except one have majorities holding a negative view. The one exception is Poland, which is divided – 44 percent negative, 41 percent positive.

Canadians are 62 percent negative.
But maybe they should be worried about the Ugly European stereotype:
Americans have much less pronounced views of Europeans. They give them modestly high ratings in a number of positive traits including being open, collaborative, sensible and respectful. They also give Europeans low ratings in being aggressive, selfish, and vulgar.
5 Bad Ideas Humanity Is Sticking With Out of Habit
QWERTY, imperial measurements, and cursive among others.

There are some signs that cursive is on the way out. Ten percent of schools have stopped teaching it, which actually makes cursive even more inefficient, as 10 percent of kids now won't be able to read what everybody else is scribbling about.

But most schools are, for now, clinging to their curling C's, thanks to slow-to-change educational standards. Cursive was actually reinstated in Florida's school standards in 2006, amidst fears of students becoming too reliant on technology. Perhaps we should also reinstate hunting and gathering, over fears of becoming too reliant on grocery stores.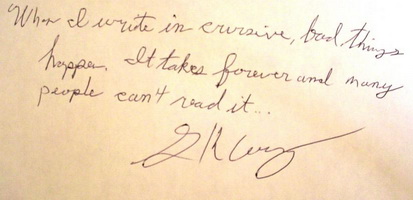 Back When The Brits Had a Stiff Upper Lip
They had a set of special rules for playing golf in the aftermath of German bomb runs.

A ball moved by enemy action may be replaced. or if lost or destroyed, a ball may be dropped not nearer the hole without penalty.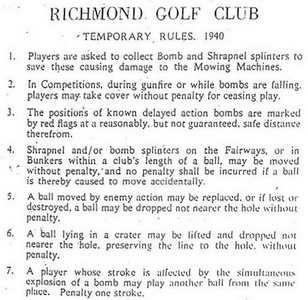 How You Advertise to Women Versus Men
It may be a British skit but it's pretty universal.

Young Men Watch Two Hours of Pr0n Online Each Week
While young women only watch 15 minutes of erotica a week. Seems like a certain sex needs to get with the program.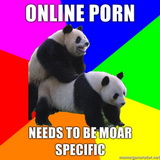 Moronettes: What Are 'Ninkles' And Do You Have Them?
Read the article to discover one more thing wrong with you:

So, what do you do to tame those "ninkles"? Diet? Knee exercises? "Ninkle" cream? Unfortunately, there's not much you can do, unless you plan to get a knee lift. British Vogue editor, Emily Sheffield, recommends a mid-length skirt with a little bit of stretch "so you can actually walk" to conceal the problem. Thank you. Noted.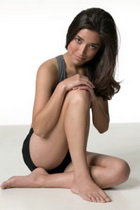 Weekly AoSHQ Commenter Standings
Top 10 commenters:
1 [424 comments] 'Kratos (Ghost of Sparta)' [59.52 posts/day]
2 [385 comments] 'TexasJew'
3 [317 comments] 'Merovign, Dark Lord of the Sith'
4 [292 comments] 'Jane D'oh'
5 [289 comments] 'steevy'
6 [289 comments] 'sifty'
7 [273 comments] 'momma'
8 [248 comments] 'Vic'
9 [224 comments] 'curious'
10 [215 comments] 'Rum, Goddess of Doom & Sith Apprentice'
Top 10 sockpuppeteers:
1 [79 names] 'fluffy' [11.29 unique names/day]
2 [70 names] 'kbdabear'
3 [49 names] 'andycanuck'
4 [47 names] 'Mallamutt, RINO President for Life'
5 [45 names] '18-1'
6 [39 names] 'Fish the Impaler'
7 [36 names] 'Blue Hen'
8 [34 names] 'logprof'
9 [29 names] 'Fa Cube Itches'
10 [27 names] 'Kemp'
The group. Yeah.
Tonight's post brought to you by 1990: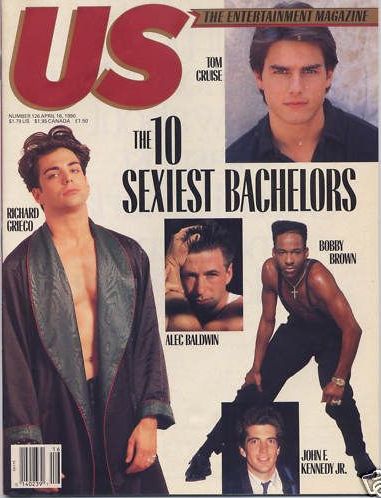 Notice: Posted by permission of AceCorp LLC. Please e-mail overnight open thread tips to maetenloch at gmail. Otherwise send tips to Ace.

posted by Maetenloch at
08:56 PM
|
Access Comments