« Obama: You Know What We Can Never Stop Being Grateful For? That We Have A President Named Barack Obama.
|
Main
|
Japanese Nuke Summary [ArthurK] »
March 18, 2011
Overnight Open Thread
March Madness, Part One:
I see that the cruel people who run this so-called Smart Basketball Blog couldn't even be bothered to offer up a forum for you to discuss America's Pastime today. Well, that's unacceptable. The ONT provideth: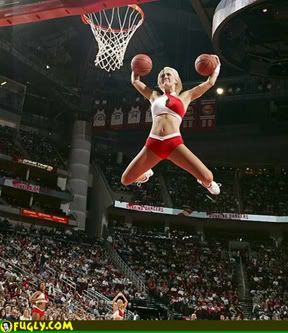 More basketballsey goodness below the fold...
March Madness, Part Two:
Ahh spring (almost). The time when a young man's fancy turns to love, basketball tournaments and vasectomies.
"(CBS/AP) WEST DES MOINES, Iowa - A clinic's ad campaign hits below the belt by urging sport fans to indulge in some alternative March madness: Have a vasectomy on Thursday or Friday then spend the weekend recovering while watching NCAA tournament basketball."

"Iowa Clinic marketing executive Jessica Grant tells the Des Moines Register that the campaign is designed to appeal to men whose partners want them to get the snip and who complain they spend too much time in front of the TV."
Multitasking. I don't know (or don't want to know) how you improve on the pic attached to the article:
DO! NOT! WANT! EVER!!!
Shuddering, we move on to something far less creepy, like...
Snake on a Guy:
Or as the headline puts it: Man does 'moon dance' after waking up with snake. Some cherry-picked excerpts to make it sound as dirty as possible:
"A Central Australian man says he got the fright of his life when he woke up in the dark with a metre-long snake lying on top of him. Bryan Groacke says recent rains and abundant mice have attracted a large number of snakes to the community of Docker River, about 670 kilometres south-west of Alice Springs."

"We've got brown snakes here running around the place everywhere," he said. "But all I know is I woke up and I felt this really cold snake on top of me."
Mice. Docker River. Carpet snake. Something a little fishy about this man's story. Or snaky.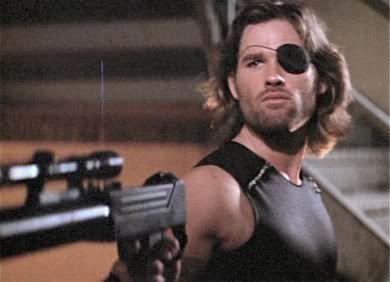 Artists depiction of a snake
Online Spirograph:
#3 in an occasional ONT series of online versions of crap I played with as a kid (last week we did Lite Brite and Etch-a-Sketch in case you killed off those particular memory cells)
Here be Spirally Goodness.
Or at least I assume so. I haven't bothered to check it out. That would involve research and other annoying wastes of time. Lemme know if it works.
Vic's Favorite BB-Related Tune:
It's 1984, involves Jheri curls, breakdancing and non-threatening rap. What's not to like?
And let's not forget Paula Abdul, once a Laker's Girl:
Notice: Posted by permission of AceCorp LLC. Please e-mail overnight open thread tips to xgenghisx@gmail.com. Otherwise send tips to Ace.

posted by Genghis at
10:30 PM
|
Access Comments