« Nuke Fears: 1000x Normal Radiation Level in Control Room; 45,000 Evacuated
|
Main
|
Meltdown May Be Underway; Reactor Containment Dome Building Blown Away »
March 11, 2011
Overnight Open Thread
(Running late and nearly content-free since my connection's been down all day and just returned 15 minutes ago. Go ahead and get started and I'll add on some assorted crap. Thanks Comcast!)
Tonight's ONT Quote:
"The forceful rejection of the past is the coward's way of removing inconvenient knowledge" (Frank Herbert, "The Lazarus Effect.")
Online Lite Brite:
Now you can satisfy your Lite Brite cravings here.
It's somewhat limited in terms of the design sheets provided. You may choose from the following: Steamboat, Ducks, U.S. Flag, Lighthouse, Lemonade, Choo-choo Train, Sailboat, Snowman, Mr. Potato Head, Mrs. Potato Head and Larry King Studio Set.
However, if you find that those options cramp your artistic style, there's a "Free-Form" option where you can let your imagination roam free and then save the disturbing results to the gallery.
An example:
No, I can't possibly imagine anything going wrong with this…
Today's "There I Fixed It dot com" Updatiness:
This one seems kinda' current and topical. Or topically current: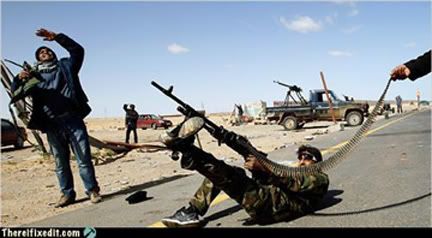 The Spirit of '43 – Banned Donald Duck Cartoon:
There has to be a third option here…
More Shipbreakers:
Is there anything acetylene torches CANT' do?
Tonight's ONT is sponsored by Mongooses. Mongeeses?
One month free subscription to the ONT and a tasteful certificate of merit (suitable for framing) to the first person who can identify a certain phrase in the commercial that was later used in a a Quentin Tarantino film.
Tonight's Musical Selection by Vic:
Notice: Posted by permission of AceCorp LLC. Please e-mail overnight open thread tips to xgenghisx@gmail.com. Otherwise send tips to Ace.

posted by Genghis at
10:30 PM
|
Access Comments