« Last One
|
Main
|
The KP hits the fan [Fritzworth] »
February 24, 2011
Overnight Open Thread
So What Is This 'Internet' Thing?
In between smart military stuff and pr0n links we do try and occasionally be educational. So sit back and watch this video and then you'll understand why all the kids are into the 'Internet' these days.
And in unrelated news here are the Top 10 Reasons We Should Revive the Dark Ages.
Sure it sounds a lot better than you'd expect and might even be a step up for some. But I'm still not convinced it's time for a Dark Ages 2.0. Mostly because of the hygiene thing along with plague and witchcraftery.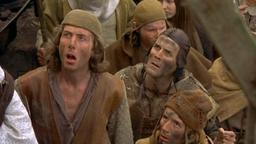 Ireland Broke, Now Exporting Irish Again
Well it always has been their bestselling resource.

Unemployment is now 13 percent in Ireland; it would be higher if 5 percent of the working-age population (principally the young and well-qualified) had not emigrated over the last two years.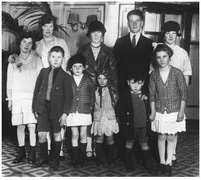 The He-Man Joo Haters Club
After Helen Thomas got quit-fired for her anti-semitic comments, guess who was there to console her? Rosie O'Donnell and longtime Jew-disapprover Jimmy Carter.

"[Rosie] O'Donnell sent Thomas, now age 90, flowers in sympathy for the highly upsetting incident and, along with President Jimmy Carter, was one of only a handful of her longtime colleagues and friends to reach out to her," Benton wrote.
But of course.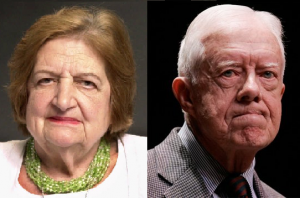 Björk Explains How TVs Work
And also demonstrates why you shouldn't rely on poets, musicians, or probably Danish books for your technical information.

Given our current technology and with the proper training, would it be possible for someone to become Batman?
Via Jonathon Last comes this question. Short answer: it depends.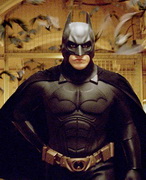 78 Celebrities and Their Real Names
Including Christie Lee Hudson, Maurice Micklewhite, and Carlos.


When Blondes Swarm
This time in Odessa, Russia Ukraine. Meh, I've seen better swarms.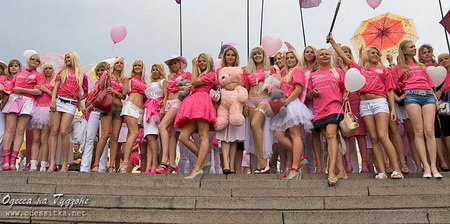 Tip for the morons: Bodies take Longer To Dissolve In Acid Than You Expect
So when it absolutely positively has to be dissolved by tomorrow morning, go with the wood chipper. Because even sulfuric acid can take a while:

Experiments conducted on partial pig carcasses, a widely accepted stand-in for human bodies, showed that it takes days to melt flesh in sulfuric acid. Adding water to the acid speeds up the process, dissolving muscle and cartilage within 12 hours and turning bone to dust within two days, suggesting that the technique could render a corpse completely unrecognizable.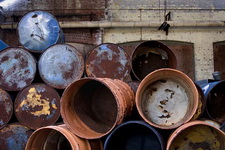 MTV has recently announced the triumphant return of Beavis and Butt-head. Original series creator Mike Judge is on board to produce new episodes which will air on the one-time music network later this year.
And this time they have the "internet" and Jersey Shore to make fun of.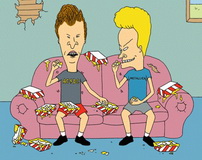 Yahoo group. That is all.
Tonight's post brought to you by How To Arrive: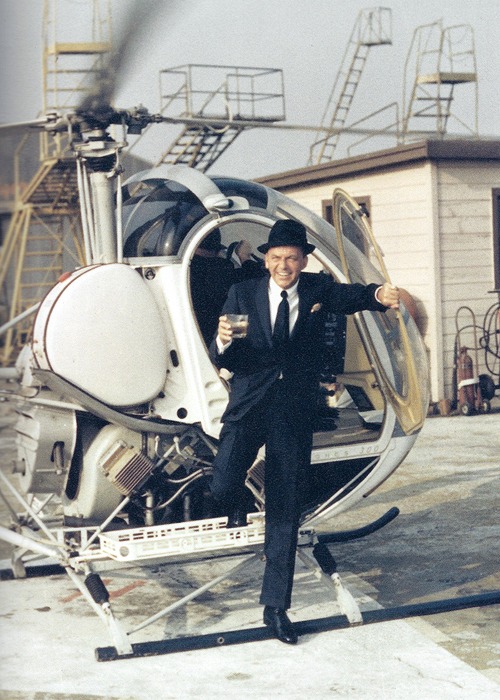 Notice: Posted by permission of AceCorp LLC. Please e-mail overnight open thread tips to maetenloch at gmail. Otherwise send tips to Ace.

posted by Maetenloch at
09:28 PM
|
Access Comments