« Obama: RomneyCare Is Kind Of Cool, Don't You Think?
|
Main
|
Most Important News of the Week: Some People Said Bad Things About Sarah Palin »
February 28, 2011
Does the Necessary and Proper Clause Authorize Laws Which Aren't Necessary and Seem Improper?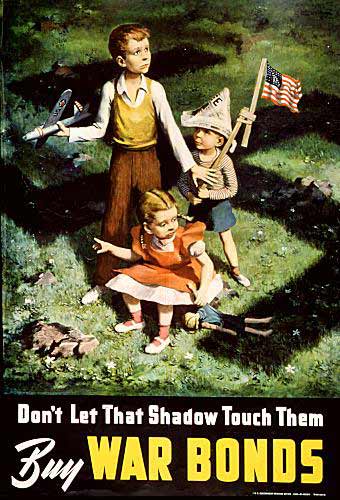 Someone was questioning my thoughts that the ObamaCare suit was an underdog. Here's some reasons it just might work.
The claim of constitutionality for ObamaCare rests upon two clauses of the Constitution (plus lots of interpretation and expansion since they were written).
The Commerce Clause authorizes Congress to regulate commerce between the states. This has been interpreted, rather expansively, as giving commerce the authority to regulate anything that "affects" interstate commerce, even if the action is itself entirely intrastate.
Example: Federal law controls how much corn you can grow. People challenged this, saying "Okay, I'm growing more corn than you allow, but it's not being sold to citizens of other states, but only within my state to other citizens within my state where the federal law can't touch me."
Held: If you sell the corn to intrastate customers, that means their need for corn from out of the state is therefore diminished, so your sale prevents (or discourages) an interstate sale, so it "affects" interstate commerce.
Ummm... as you probably know that means there is no practical limit to what the Commerce Clause authorizes. This idea, taken to its fullest, means that all other clauses of the Constitution which claim to limit federal power are null and void, because really, this one clause alone, given that expansive interpretation, is the real Constitution, then: Congress can do whatever it wants and all those other clauses limiting Congress are lies.
The Court has struggled with this, attempting to have it both ways, that the Commerce Clause is the Godmode of the Constitution, but gee, those other clauses must mean something; let's try to give the clause an expansive interpretation while still giving meaning to other clauses.
The other clause of capital importance here is the necessary and proper clause -- if the Constitution grants Congress the general power to do a particular thing, it also, by implication, grants Congress the power to undertake the specific steps necessary to do that thing. Congress' claimed power to act then is supposed to also grant it additional secondary powers to achieve the permitted goal.
So here are some thoughts I have on ObamaCare, challenging its constitutionality. Some of these I think I thought of myself, but I doubt I actually thought of them first; I'd bet a huge pile of money (if I had such) others have thought of this stuff long before me. But these arguments make sense to me, so I'd like to see them advanced more prominently.
1. The mandate is not necessary at all. There is a difference between "necessary" and "politically useful" or "politically expedient." Necessary means, by dictionary definition (and Scalia is a great proponent of going to the dictionary to resolve the meaning of the constitution) "required."
Breathing is necessary for my life. Netflix is not necessary for my life. It's just something I like.
Is the mandate "necessary" to implement ObamaCare, even assuming in the first place that Congress has the broad right to regulate health care nationally?
No, it's not. The goal of the mandate is just to force people to pay for coverage. Even if one assumes this goal is needed for health care (which it's not, by the way-- liberals have been proposing alternatives, in the wake of Judge Vinson's ruling, thus demonstrating that even the proponents of the bill do not believe this is necessary at all), we know there is an alternative method to reach this goal: imposing a tax.
It is conceded almost universally that by the broad grant of power to tax afforded Congress by the 17th amendment, Congress could impose a tax on each person of $1000, used to pay for a health care plan, rather than imposing a mandate of $1000 on each person. No one disputes this is possible (except for a fringe of anti-17th Amendment thinkers whose ideas are not accepted in the legal community).
Since Congress could easily, and without any realistic constitutional challenge conceivable, get to this end ($1000 from each person for health coverage) without a mandate, through a tax, it proves right there the mandate is not necessary at all.
Congress already had a tool, had a power, granting it the ability to levy a $1000 charge on each citizen for health care coverage. Rather than utilize that almost-without-challenge tool already it its possession, they chose instead to create for themselves a brand new power, the power to impose a mandate, the power to tell citizens they must make a particular purchase with their money.
I think right here the necessary and proper argument fails utterly. Congress already had a power to achieve its end but ignored that to create a new one. That was their choice, but their choice does not make this claimed power necessary.
This power was not required, which is what necessary means. This power was merely politically expedient, because they didn't want to admit this was a tax for purely political reasons. They insisted it was not a tax; fine, but they cannot claim they could not have achieved this outcome via a tax. So the mandate is simply not necessary, given an obvious alternative clearly available.
This is important, to me: They are trying to claim "necessary" means simply "politically expedient." It doesn't mean that. Necessary means necessary. Proving the power is not necessary means it's not necessary and the necessary and proper clause simply does not apply.
I think it's also important to note what another federal judge did -- that this game Obama is playing, claiming it's not a tax to get it passed, and then claiming, when challenged in court, that it is in fact a tax casts serious doubt on whether this bill was passed with the actual consent of the governed. Bills passed with the consent of the governed should be afforded the highest level of deference as far as courts striking them down; but bills passed, as this one was, apparently as a trick on the public (it's not a tax when we vote it into law, but now it is a tax when we are challenged on it in court) are not owed any such deference.
2. If Congress always had this power, why did it not utilize this power in all of American history until now? Another argument offered against the mandate is that if Congress always has possessed the ability to force people to purchase stuff they didn't want, how is it that no one realized this until 2009?
Certainly such a power would have been very useful in the past. That's why I put up that advertisement for war bonds at the top of the post -- during World War II, the government advertised the purchase of war bonds as patriotic. War bonds -- essentially loans made from a citizen to the government so that the government could fight a very costly war -- were very important in WW2. Without war bonds, we couldn't have covered the costs of the war against Hitler.
But note that post is encouraging the public to buy war bonds. Note it is specifically NOT saying:
Bear in mind, you are mandated by law to purchase a certain amount of war bonds, so make sure you are in compliance with the law and purchase yours today, before the Internal Revenue Service begins an investigation against you.
Those claiming ObamaCare is constitutional claim that health care is so important that it springs into life a new power, never before utilized by Congress in the past, or, alternately, a power Congress has always had, but hasn't used before, because it has not come across a situation of such importance that it felt justified the use of the always-available but never-used power.
Well, my answer to that is Hitler's Nazi Invasion of the World. It seems to me that defeating Hitler was also a very important goal -- one might say it was almost as important as ObamaCare, even! -- and yet Congress did not use this allegedly always-available power then.
If this power always existed, why did they forget to use it? Why did they simply encourage people to buy war bonds rather than mandating that they did?
Or if health care is so important that it only creates, like Zeus birthing Athena from his forehead, this power to mandate purchases now, can it really be claimed that ObamaCare is more important than defeating Hitler? Can it be maintained with a straight face that a health-care "reform" that came into being more or less randomly (due to Congress only being able to pass the Senate's half-baked plan due to Scott Brown's election as a 41st vote in favor of filibuster) is so much more important than Victory in World War 2 that this latest "health care crisis" created this power whereas Hitler's war machine failed to do so?
Correction: I meant the 16th Amendment (federal income tax) and not the 17th (direct election of senators), as commenters point out.
I literally always get these mixed up.
There are some words I know I always spell wrong so I adopt the rule "it's the opposite of what I think it is." But then I slowly get the right spelling in my head, but then apply the "it's the opposite of what I think it is" rule and get it wrong anyway.
This seems to be happening to me with the 16th and 17th. However, having gotten it wrong here, and now writing this correction, I think this will be the last time I make this error. So thanks.

posted by Ace at
02:00 PM
|
Access Comments