« Livestreaming Today's Fun in Egypt
|
Main
|
Next Senator from Arizona? Gabby Giffords, Most Likely »
February 11, 2011
BREAKING: Mubarak Resigns, Military Council To Take Over. UPDATE: It's A Military "Coup"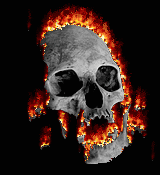 Above the post update:
The military has fired the cabinet and suspended Parliament.
That sounds bad but from what I'm seeing from Egyptians on TV and Twitter (an admittedly small and skewed sample)...this is what people want. The Parliament and Cabinet were Mubarak lackeys that people wanted cleaned out.
So yes, it's a military coup but the question is what do they do now that they are in...Is it a Turkey/Pakistani thing where they step back a bit after elections or does it become a junta?
Everyone figured the military would have to step in here if Mubarak left. It's the only national structure with anything like popular support and legitimacy. Like everything else the question is what do they do next?
Original Post:
Suliman on state TV moments ago.
Now the real work starts.
I'm not optimistic in the long term about how things are going to work out in Egypt but it's still pretty awesome to see people take control of their lives. I understand the strategic challenges this presents for the US but we simply can't expect 80 million people to live in squalor and tyranny just because it's easier for us. They have the right to try and create something better and we should be as supportive of that as we can be.
It always amazing to see how these regimes, which seem all powerful and permanent often aren't. If someone had said 3 weeks ago that Mubarak would be run out of power by a few weeks work of mostly peaceful protests, they'd have been thought to be nuts. And yet here we are. Freedom is a powerful, powerful weapon.
Interesting note from CNN anchor: Today is the anniversary of the Iranian Revolution. One can only hope this one works out better.
From George W. Bush's Second Inaugural Address.
We are led, by events and common sense, to one conclusion: The survival of liberty in our land increasingly depends on the success of liberty in other lands. The best hope for peace in our world is the expansion of freedom in all the world.

America's vital interests and our deepest beliefs are now one. From the day of our Founding, we have proclaimed that every man and woman on this earth has rights, and dignity, and matchless value, because they bear the image of the Maker of Heaven and earth. Across the generations we have proclaimed the imperative of self-government, because no one is fit to be a master, and no one deserves to be a slave. Advancing these ideals is the mission that created our Nation. It is the honorable achievement of our fathers. Now it is the urgent requirement of our nation's security, and the calling of our time.

So it is the policy of the United States to seek and support the growth of democratic movements and institutions in every nation and culture, with the ultimate goal of ending tyranny in our world.
I was never fully on board with the Democracy project because it was too fraught with peril. Of course, backing autocrats indefinitely was fraught with peril too. Given that...might as well give freedom a shot, it's not like we have much of an option anyway.
The people of Egypt are about to find out an important lesson...getting rid of the strongman is tough but not nearly as tough as preventing a new one from stepping in.
Dictator death pool: Who is next to go? Syria? Jordan? Yemen? Round II in Iran? Or God help us...Saudi Arabia?
Jordan may not deserve inclusion in that particular list but because it's one of the less repressive options, it might be the most susceptible to some sort of mass movement.
Democratic Spin: You're welcome!
The situation remains complicated and delicate going forward, but this is a huge affirmation of the President's leadership on the international stage.
Considering this administration has been caught wrong footed at every turn and yesterday's bumbling, the idea that the cool and sure hand of Obama guided events in Egypt is laughable.

posted by DrewM. at
11:36 AM
|
Access Comments