« Left Finds New Important Cause to Rally Behind
|
Main
|
LA "Missile" Update: Possibly Not A Missile After All (BUMPED-DoD Statement Denying Missile Launch Added) »
November 09, 2010
Overnight Open Thread
Good evening all.
Bob Kerrey: Obama is so Incompetent He Needs Someone to Do His Job for Him
As Patterico points out Kerrey doesn't actually come out and say this but that's what he's really means. And according to Kerrey the US (and Obama) need a Chief Operating Officer:

The COO's duties would lie in execution of government policy, including ensuring that the government is well managed and that it addresses key national priorities as one entity and not as hundreds of separate agencies operating in silos.
This would allow Obama to focus on what he does best: campaigning, speechifying, and playing golf. The last time we heard this was back during the Carter administration when they said the Presidency was too big for one man. And they were right...when that man is Jimmy Carter.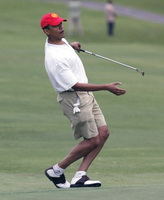 Your Daily Christie: Chris Christie vs. David Gregory
I love it when politicians reject the entire premise of a reporter's question. And here Gregory is clearly not used to it.

Five myths about George W. Bush
Sure would have been nice if the Washington Post had published this back when it would have mattered.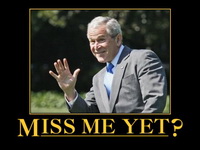 The Dogs of War Go Airborne in Afghanistan
Members of Britain's Special Air Service (SAS) special forces have begun parachuting into enemy strongholds in Afghanistan with Taliban-seeking German shepherds strapped to their chests. The dogs are trained in High Altitude High Opening (HAHO) jumps and have to wear special oxygen mask. Supposedly the SAS got the idea from the US Delta Force.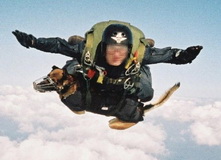 Meanwhile al-Qaeda is
trying to use dog bombs to bring down planes
. Luckily for us they've failed so far.
Plus
the Japanese-Hunting Dogs of Cat Island
.
In 1942 Japanese-Americans in the US Army were recruited for a very special mission - to train dogs to hunt them down:
Every day, they'd go by boat from Ship Island to Cat Island, help train the dogs for four hours, then go back home to Ship Island. Besides being attacked by dogs all the time, that's a pretty sweet gig. Hang out on a tropical island, work 4 hours a day, and drink tons of beer because the water tasted terrible.
The plan failed since dogs couldn't distinguish between Japanese and non-Japanese. But the dogs were still used for other missions.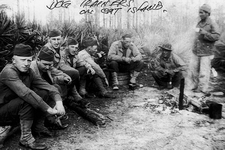 Alec Baldwin Might Run For Congress
Sure he's be a total arrogant lefty, but that would probably just make him perfectly representative of his district. And he'd actually be responsible for something for once. And we might get scenes like this. (By the way if you haven't seen Glengarry Glen Ross yet, you should).

The 10 Hottest Female Celebrity Republicans Of All Time
Some you already know, some you didn't.

Is Your Poo Kinda Boring?
Well now there's designer poop glitter at uh, premium prices. Wha? You don't think Paris Hilton's scat doesn't sparkle?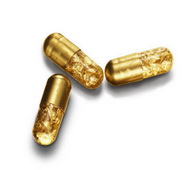 So What Does Space Smell Like?

NASA astronauts aboard the US space shuttle Discovery have said that the smell of space, which is regarded as the final frontier, is strong, metallic and unique.
Some have described it as like
fried steak, hot metal and welding a motorbike
. And the Apollo astronauts reported that the moon smelled like wet fireplace ashes when they removed their spacesuits.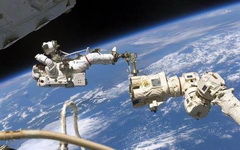 The Top 10 Myths About The Middle Ages
Most of what you've heard about the Middle Ages turns out not to be true. People may not have smelled great back then but they didn't necessarily stink either. But there probably was oppression inherent in the system.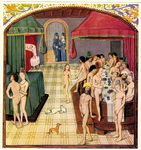 The Yahoo AoSHQ group. You know the way.
Tonight's post brought to you by Big Macs: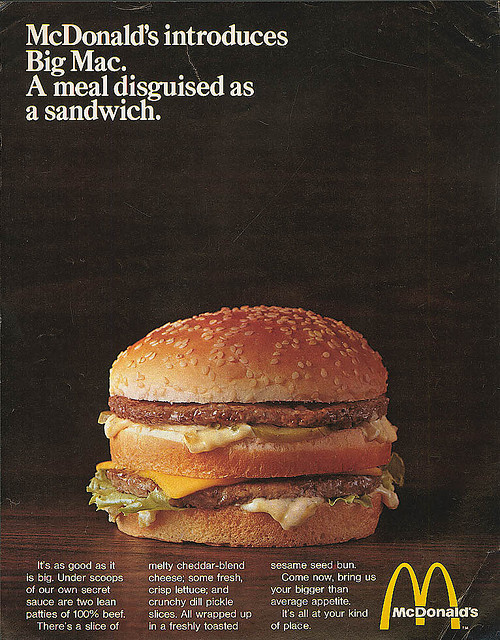 Mmmmm Big Mac.
Notice: Posted by permission of AceCorp LLC. Please e-mail overnight open thread tips to maetenloch at gmail. Otherwise send tips to Ace.

posted by Maetenloch at
09:27 PM
|
Access Comments