« Another Victory For Liberals: Democrats Held On To Jewish Vote
|
Main
|
Overnight Open Thread »
November 06, 2010
College Football Thread [Bumped]
Bumped for Gloating [Gabe]:
Dave, you were saying?
UPDATE [DiT]: I was sayin, I think I owe you fifty bucks.
Crap. Shoulda known better.
Original Post:
It is a glorious November morning here in Texas. Sunny, 40 degrees, high will be around 68.
Perfect. Perfect day.
Wow. Being number one in the college rankings is a lot like being the top dude in the Taliban, you last more than a week you're ahead of the curve. Ranked head to head action today: Baylor (22) at Okla. State (19) at 12:30, I predict another good day for the Baptists (hahaha Gabe, wanna bet $50?), beeg game between TCU (4) and Utah (6) today at 3:30, Alabama (5) and LSU (12) at 3:30, Arkansas (17) vs. SC (18) and Arizona (13) vs. Stanford (10).
It's gonna be a great day morons. Try not to shoot each other in the face with those bb guns, okay?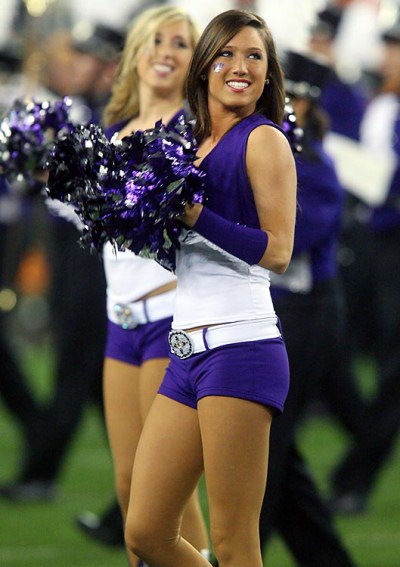 posted by Dave In Texas at
04:45 PM
|
Access Comments