« Christine O'Donnell: "I'm You"
|
Main
|
Top Headline Comments 10-05-2010 »
October 04, 2010
Overnight Open Thread
Welcome to YAMONT.
Jim Henson: The Gentle Puppet Artist
Today Jim Henson is probably the best known puppeteer in the world but here's some video of him from his unknown days in 1969 where he shows how to create puppets using very simple parts. Sesame Street wouldn't start til later that year but he had already developed many of the muppets - in fact Rowlf had already appeared on prime time television on The Jimmy Dean Show in the early 60's.
Since he was a young boy Jim had always loved puppets and he was lucky to be able to make successful and lucrative career out of doing what he loved. Sadly he died in 1990 at the young age of 53 from an untreated severe strep infection. He left behind a wife, five children, and many, many muppets.
For some reason I find this video mesmerizing and it reminds me a lot of Bob Ross's painting shows. I think it's a combination of his soothing voice, seriousness about what's he doing along with the ability to make it all seem so easy and relaxed.
Who Knows More - Republicans or Democrats?
Answer: Republicans across the board. Yet it's an article of faith on the left that Democrats are smarter. As Ace has pointed out in the past for many people holding liberal views is just a shortcut to being 'smart'. Hence the consistent smugness gap between Democrats and Republicans.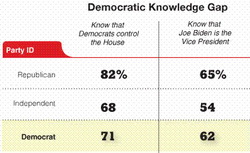 TN Firefighters Stand Around And Watch a House Burn
And after reading the story I'm okay with that. So the town of South Fulton, TN offers fire services to residents outside the town limits but only if they pay the $75 annual fee. And apparently Obion county resident Gene Cranick opted out of the fire protection and when firefighters were called out by a fee-paying neighbor they refused to do anything to save Cranick's house. He offered to pay whatever it took if only they would put out the fire but they told him it was too late and his house ended up burning down.
I feel bad for Cranick but this is exactly the risk you take when you choose not to pay for fire services. We have fire departments for a reason and $75/year is pretty damn cheap. Now it might have been nice if the FD offered say an on the spot fee for say $7000 but they weren't obligated to. And human nature being what it is people would probably sign anything and then try and weasel out as soon as the crisis was over (signed under duress, unreasonable terms, bla bla bla bla) and make the city the bad guy. So sometimes people have to live with the consequences of having the freedom to be stupid. Luckily Americans are also quite generous when it it comes to charity.

Well, You F***ed Up...You Trusted Him
So Armed Liberal of Windsofchange.net finally admits he was a fool for supporting Obama. Especially since he has a son in the military and it's become clear that Obama is prepared to fritter away military lives to make an inevitable withdrawal/defeat more palatable. Yet Armed Liberal is still willing to support Jerry Brown for governor since he doesn't feel that Meg Whitman knocked down the bogus illegal housekeeper charges well enough. WTF? Since when did a re-tread failed governor become the default choice? I'm foreseeing another mea culpa blog posting in about two years.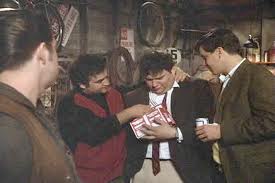 Man Gets Pork Spare Rib Stuck in his Anus
At first I figured this would be one of those Doc-I-was-walking-around-nude-and-slipped-in-the-kitchen emergency room stories, but apparently a man in Taiwan managed to eat a piece of pork bone accidentally and it got wedged on its way out. And yes there's the requisite Taiwanese video to explain things.

Police Conducting Additional Interviews in the JonBenet Ramsey Case
After 14 years the case is still open and unsolved. It's not clear is police are tying up loose ends or if they have a new tip.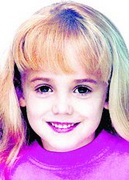 Monty Python vs the censors: 'Lose the shits, keep the farts'
A letter showing the behind the scenes battle over how Monty Python and the Holy Grail would be rated by the British Board of Film Classification. Lucky for us the flatulence insults and oral sex stayed in.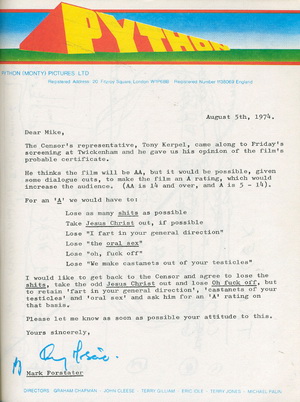 Katy Perry Goes To Oktoberfest
And looks good with a beer and dirndl.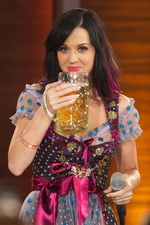 The group thingy. You can figure out the rest.
Tonight's post brought to you by a last kiss: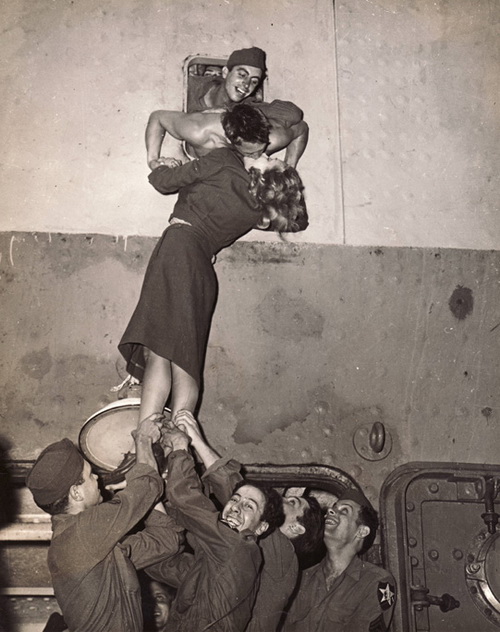 Notice: Posted by permission of AceCorp LLC. Please e-mail overnight open thread tips to maetenloch at gmail. Otherwise send tips to Ace.

posted by Maetenloch at
09:40 PM
|
Access Comments