« Dick Morris: Nine Pickups In NYS Alone?
|
Main
|
Manchin Facing Worsening Scandal? »
September 24, 2010
NYT: Checkmate, Wingnuts; Left-Wing Sources Are Claiming John ("Who?") Boehner Might Be Diddling Some Woman So Now There's No Way You Can Go Ahead With Your Revolution
You're taking out (hypothetically, if this is real, and you can prove it, and not just made-up) John Boehner? The John Boehner?
De facto leader of the Tea Party John Boener?
The straw that stirs the conservative cocktail John Boehner?
John Boehner, a man of such weapons-grade charisma that teenaged girls throw panties at him like he's Cheap Trick on their 1977 Japan tour?
That John Boehner? The man widely called the spiritual father of Ronald Reagan and Milton Friedman even though he's far younger than either?
If he did have an affair -- then what? What? If he had an affair, then a 17% real unemployment rate is super-cool? Then we give up and go home because you took John "Captain Adrenaline" Boehner from us?
He probably didn't. But let's say he did: Who cares?
I'm not even sure the man would be majority leader. It's got the inside track on it, but then, he'll have like 50-70 Tea Party No More Business As Usual freshmen in his caucus, who aren't particularly impressed with him.
But all right, set your sights on John Boehner, because he's the safety-pin and duct tape keeping this crazy airplane aloft.

John Boehner For Speaker of the House
Or somebody else. It doesn't fuckin' matter, see?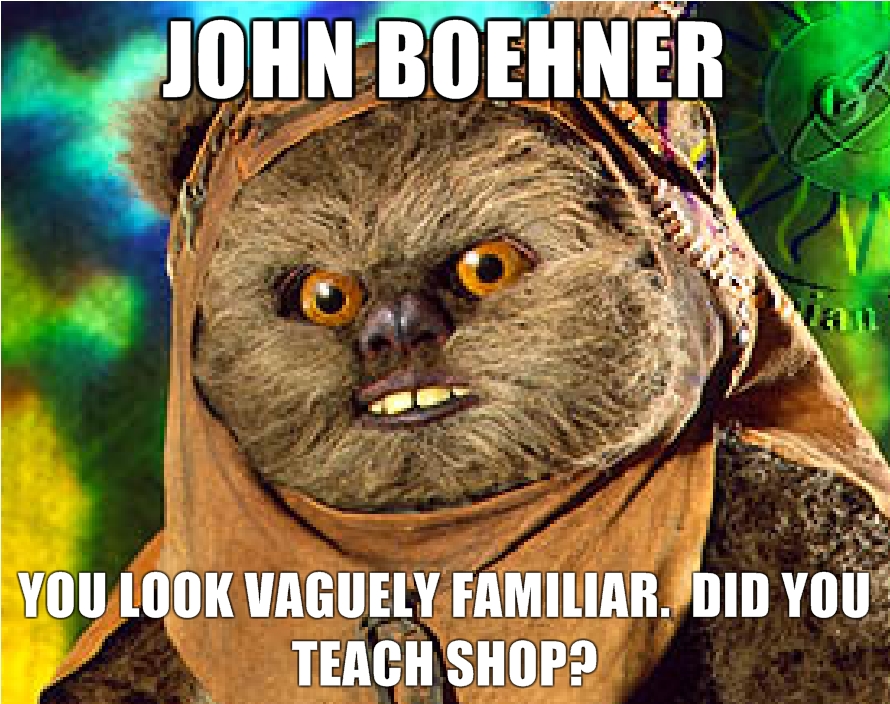 posted by Ace at
04:21 PM
|
Access Comments