« Seattle Sub-Moron Meetup/Election Watch Party/Hobo Hunt/Group Drooling
|
Main
|
IPCC: ummm, ahhhh, yea maybe the Sun does have something to do with climate »
September 23, 2010
Overnight Open Thread
Tonight's ONT has no theme.
Performed by a retro computer and various spare parts.
And sadly there's not so much content either since I was offline almost all day.
How to Survive a Dog Attack
Well the best way is to avoid an attack all together. For some reason my mother always seemed to be having tangles with local dogs when I was a kid. It was some pheromone or her body language or something but she eventually ended up having to go on neighborhood walks with a mini-cattle prod. But if you are attacked, here's what to do:

A military man in an Eric Ambler spy novel once said something like, "all you need is to be physically fit and have a good pair of shoes." The very nature of a dog attack exposes it to a boot in the throat or jaw, followed by repeated kicks until it stops struggling. Alternately, if the dog has your arm in its mouth the eyes are vulnerable target.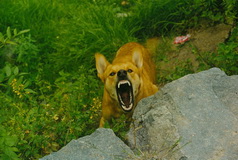 Wanna Play Asteroids?
Well thanks to Kevin Roast and his HTML5 demo page, you can play Asteroids without any plug-ins necessary. Just click here. Click 'r' to play with the original look.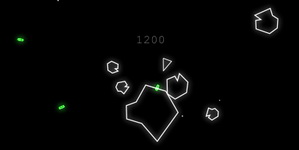 Debunking 9 Classic Myths and Whoppers about Firearms
I think I've heard every single one of these at a gun store at some point. You can quibble over some of these but overall I'd say he's on the mark. Or at least no more wrong than the average firearm expert.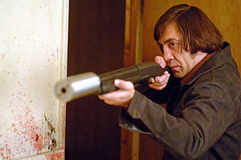 Kitteh Massage Therapy
For your daily dose of cuteness.

Remember That Feral Kid in Road Warrior?
Well he's all grown up now and no longer so feral looking.

Kim Cattrall Is A Washed-Up Old Porn Star
Well she will be in the upcoming movie Meet Monica Velour. And you'll never guess who her co-star is. Let's just say there are strong AoSHQ connections.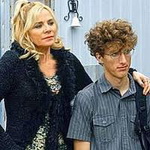 Yahoo group. That is all.
Tonight's post brought to you by Mars: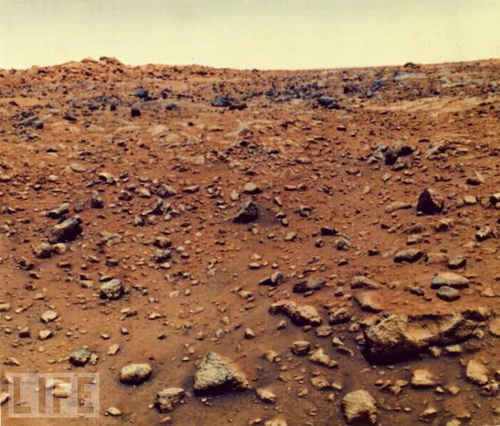 Notice: Posted by permission of AceCorp LLC. Please e-mail overnight open thread tips to maetenloch at gmail. Otherwise send tips to Ace.

posted by Maetenloch at
09:54 PM
|
Access Comments