« Are Liberals Pretty Much Writing Off Ohio This Year?
|
Main
|
Overnight Open Thread »
September 16, 2010
Los Angeles Has Received $111 Million in Spendulus Funds; Only 54 And a Half Jobs Have Been "Saved or Created"
The Los Angeles City Controller has released her audit (PDF) of what we've done with the $111 million dollars in stimulus funding we've received so far.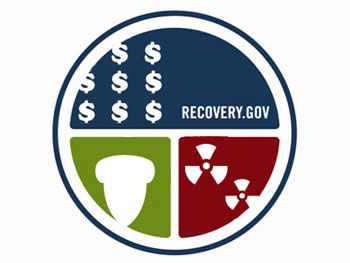 DPW has received $70.65 million and created or retained 45.46 jobs, though they are expected to create 238 jobs overall (the fraction of a job created or retained correlates to the number of actual hours works). LADOT has been awarded $40.8 million and created or retained 9 jobs, though they are expected to create 26 jobs overall. Overall, the Departments have received $111 million in federal stimulus funds out of the $594 million the City has been awarded so far and created or retained 54.46 jobs.

"I'm disappointed that we've only created or retained 55 jobs after receiving $111 million in ARRA funds. With our local unemployment rate over 12% we need to do a better job cutting the red tape and putting Angelenos back to work," said City Controller Greuel. "While it doesn't appear that any of the ARRA funds were misspent, the City needs to do a better job expediting the process and creating jobs.
54 and a half jobs. That's it. Out of $111 million. Couldn't even squeak out a final half a job and make it a whole number.
Greuel says that none of these funds were "misspent." I'm gonna assume she means none of the funds were used illegally. Because for damn sure they were misspent. That was $111 million dollars spent on nothing that Los Angeles wasn't already going to spend money on. The expansion plans for Department of Public Works and the Department of Transportation were laid years ago. So, even if President Obama's goal of stimulating the economy was economically sound no stimulating could have come from this money.
And, of course, the President's stimulus is anything but economically sound. Time and again we've seen that all it has done is prop up public workers at the expense of the private sector. That is, the folks whose money this really is. Los Angeles is no different:
The Department's process for using work orders for ARRA projects makes it difficult to distinguish between ARRA-related expenditures and expenditures using City funds.
Fancy that. Money is fungible. In six months when Obama deigns to have his next press conference, somebody should ask him if he can spell "fungible." For funsies, I swear. Because that quoted bullshit right up there is a polite way of saying that the Department of Public Works is fudging its numbers.
Also, great news, sportsfans. Los Angeles has another $483 million in spendulus funds coming its way. At the present rate that's a whole 239.3 jobs!
Thanks to Red.

posted by Gabriel Malor at
08:55 PM
|
Access Comments