« September 11th, 2001, In Memoriam
|
Main
|
Liberal Writer: Hey, Let's Move the Ground Zero Mosque To... Ground Zero »
September 11, 2010
College Gameday Thread
Here's where we tell each other how much we really appreciate one another, oh and also your team sucks canal water.
Big matchups today between Ohio State (2) and Miami (12) at 3:30 EDT, FSU (17) at Oklahoma (10), same time. Georgia (22) and South Carolina (24) at noon.
Here's a cute Buckeye.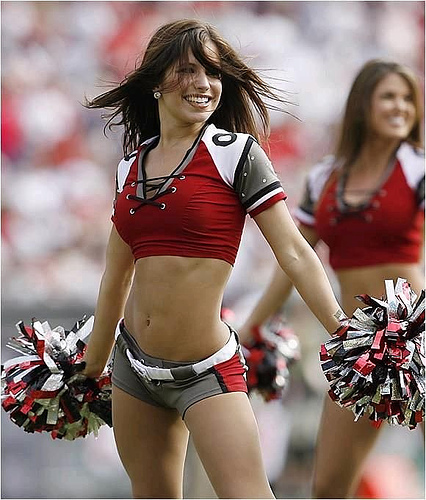 Buckeyes are those things on her top that the laces go through. A friend of mine from Ohio told me that.

posted by Dave In Texas at
10:32 AM
|
Access Comments