« Top Headline Comments 8-19-10
|
Main
|
New Official Kos Pollster: Obama Needs To Stay Away From Midterms, Even In Illinois »
August 19, 2010
Bush More Popular Than Obama In Potential Swing House Districts?
That's what one Democratic pollster is reportedly saying..
The advice from Democratic consultants and strategists is almost unanimous: Run away from the president, and fast. A prominent Democratic pollster is circulating a survey that shows George W. Bush is 6 points more popular than President Obama in "Frontline" districts -- seats held by Democrats that the Democratic Congressional Campaign Committee sees as most vulnerable to Republican takeover. That Bush is more popular than Obama in Democratic-held seats is cause for outright fear.

..."He is a walking radioactive disaster," one senior Democratic operative said of the (current) president. But any effort to seriously distance oneself from Obama is dangerous for an incumbent; go too hard against the president and voters think the candidate is faking it.

"People know that a Democratic congressman will agree with a Democratic president more often than not, so the worst thing a candidate can do is manufacture differences with the president," said Phil Singer, a party strategist and former top aide to Hillary Rodham Clinton's presidential campaign. "Voters can spot a fake right away."

What's more, virtually every Democratic strategist agreed, if the president of the United States shows up in a candidate's home state, the candidate should show up too. Dodging Obama by claiming a scheduling conflict only breeds more stories about how much of a drag he is, and about how desperate Democrats are to avoid him.
The link above is to Jim Geraghty's piece but follow though to the Roll Call story where this came from and see how the Democrats are simply in damage control/survival mode at this point.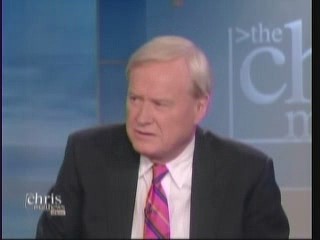 "How is this possible? What about my leg?"

The Democrats in 2010 are like a slow motion train wreck, there's no stopping it, but we'll have to wait just a bit longer to see how big the explosion and resulting damage is. I can't wait to find out.


posted by DrewM. at
10:32 AM
|
Access Comments