« Guy Who Paid $4.8 Million For Victory Mosque Property Was, In 2002, a... Waiter
|
Main
|
Couple of things to add... (tmi3rd) »
August 08, 2010
Overnight Open Thread
Okay I was out most of the day so that means another video Sunday.
Ace has already covered her pretentious posturing as a pseudo-terrorist-wannabe. Now here's the ultimate skewer - a parody video that's better than her original: MIA Brentwood Style.

Sunday Tab Dump:
The ABA now pushing new 'Hispanic Law' program
Daily Mail discovers the Spectre gunship
Marriage counselling makes people think their relationship is over
Powerline: Michelle Antoinette
WI teachers union puts up stiff fight for free viagra
UK grocery store refuses to serve a soldier in uniform
Google buying their own air drones now
Apartment Life 1977
Old School: Designing Something Without Computers
Here's a groovelicious video from an early 60's film showing how they designed a new decanter for Old Fitzgerald back in the day. No CAD software, CNC machines, or rapid prototyping for them - they relied on the traditional tools: coffee, cigarettes, liquor, and notepads. Interestingly Landor And Assoc is still around and still designing consumer products.

Test Your Color IQ
The human eye can distinguish about 10 million different colors but can you put them in order?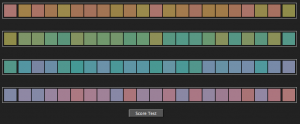 Rock 'em Sock 'em Robots + Wii Motion Control = Awesomeness
Thanks to CDR M.

How One Guy Justifes Charging $11,000 For A Single Car Wash
Here's how:

Sahota specializes in cleaning high-end cars—the kind most of us can only dream of owning—and he does it incredibly well. Sometimes he'll work for up to 250 hours on a single car and use gear such as a kit of 100 cleaning solutions, a microscope, wax priced at over $12,000 per tub, and a special paint gauge to leave cars perfectly spotless.
How Much Do Rappers Make Per Gig?
Well more than you'd think. I've never heard of most of these artists and who knew the O'Jays and Michael Vick are rappin' these days.
How a Bach Canon Works Visually
Apparently it's a Möbius strip. And here's a visual version of Beethoven's 5th.

Arsenio Versus Queer Nation
This is from 1991 when some members of Queer Nation, a gay activist group, infiltrated his show and staged a protest over the fact that Gus Van Sant hadn't appeared on Arsenio! Well Arsenio took it personally and ranted at them for several minutes resulting in an epic show business moment.

Jet Fuelled School Bus Clocks 367mph
Thanks to whoever sent me this - alas I lost the email.

Big Tits Dragon: Strippers Vs Zombies
Ok I stumbled across the trailer for this just released Japanese movie and it looks like it was made for teh morons. Be sure and read the epic reviews at IMDB. Who knew there was a whole Big Tits genre and this is just the latest oeuvre.

Weekly AoSHQ Commenter Standings
Top 10 commenters:
1 [624 comments] 'Kratos (Ghost of Sparta)' [87.59 posts/day]
2 [526 comments] 'curious'
3 [500 comments] 'Vic'
4 [416 comments] 'Herr Morgenholz'
5 [364 comments] 'Delta Smelt'
6 [256 comments] 'your fickle friend, the summer wind'
7 [248 comments] 'runningrn'
8 [244 comments] 'Ben'
9 [240 comments] 'Mallamutt'
10 [229 comments] 'toby928'
Top 10 sockpuppeteers:
1 [94 names] 'Wyatt Earp' [13.19 unique names/day]
2 [90 names] 'Delta Smelt'
3 [75 names] 'fluffy'
4 [63 names] 'MrCaniac'
5 [60 names] 'davidt'
6 [60 names] 'A Balrog of Morgoth'
7 [57 names] 'conscious, but incoherent'
8 [56 names] 'Mallamutt'
9 [54 names] 'Air Nike Pat Caddell'
10 [51 names] 'George Orwell'
The group. Yeah.
Tonight's post brought to you by fucking Sunday: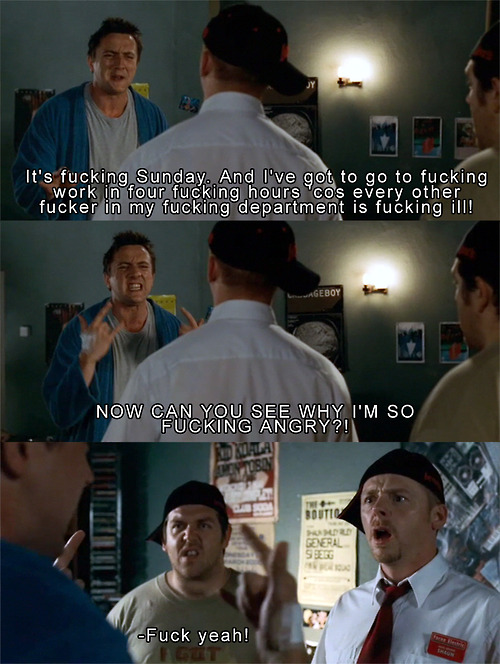 posted by Maetenloch at
09:00 PM
|
Access Comments