« Fareed Zakaria (Newsweek's .12 cent asset) Returns ADL Hubert Humphrey Something
|
Main
|
Sen. Voinovich (Retard-OH) Has a Bright Idea »
August 07, 2010
Overnight Open Thread
What Advice Would You Give To Your 18 Year Old Self?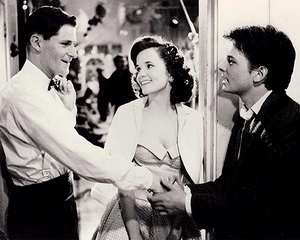 When I was 18 an old family friend told me that her best advice to anyone was always for them to be as true to themselves as they could. Looking back, I find it odd that she admonished me to be true to something I really couldn't put my finger on. I didn't know who I was.

We all discover things about ourselves as we age and grow. But at 18? I didn't have a clue. If I could give my 18 year-old self some advice, I'd tell myself to chase after whims so long as I knew for sure that I wasn't running away from hard work or a valuable lesson by doing so. I'd tell myself to be friendly and try new things.
Well at the risk of sounding like the standard commencement speech I think I would I have advised the younger me to take more flyers and not be too afraid of failing or making an fool of myself. And to trust my instincts - things that seem stupid even though all the smart people tell you they're clever generally turn out to be stupid in the long run.
Sometimes I wonder what I would have done if an older version of me had traveled back in time and tried to steer me away from my more idiotic decisions. Rationally you should trust and believe anything the older you says since after all they are you and assumedly have your best interests at heart.
But I wonder if I would have had the courage in that instance to actually dump the pretty girlfriend who seemed all that at the time. I'd like to think that I would know just the right things to say to my younger self to convince them to do what I say. But the young folk are sometimes stubborn and foolish no matter how good or sincere the advice they're given. Or what time it's from.
Kinda off-topic but another game I sometimes play when I'm stuck some place and bored is to imagine that I was sent back in time to say 1960 with just the objects in my possession. I wonder what the FBI would make of my memory stick/laser and iphone. I would have more storage and processing power in my pocket than existed in the entire world. And I figure the dates on any coins I had would be a relief for my interrogators since it would imply that the US still existed and hadn't been destroyed in the upcoming nuclear exchange. I wonder how they'd react when I gave them a list of people to be liquidated. For the good of the world of course.
Al Franken: Jerk
I actually liked Al Franken the comedian back during his decade and afterwards. But by all accounts as a person he's a complete jerk with anger management issues. He's managed to stifle most of his inherent jerkiness since being elected to the Senate, but inevitably you can't repress your inner nature forever.
So this week he was caught making faces, rolling his eyes, and rocking back and forth while Mitch McConnell was making a speech about the Kagan nomination. He made a weak apology after it was noticed, but apparently he's well known in DC for doing stunts like this. Given his history of intimidation and violence such as his assault on the Powerline bloggers in 2004 and a heckler in 2008, aggressive self-defense seems reasonable for victims in any future Franken incidents.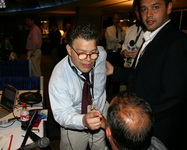 Court Rejects Warrantless GPS Tracking
Previously the FBI and local law enforcement had been planting GPS trackers on people's cars and tracking them for weeks or months without a warrant.
Julia Roberts Now A Hindu
Which is fine with me as long as she doesn't start lecturing us about why eating meat is bad and how Ganesh will cure all of our ills.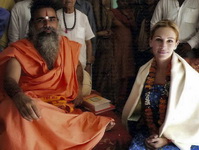 When An Actor Can't Poop, Brian Dennehy Is There
And willing to testify that Accutane contributed to the loss of their colon.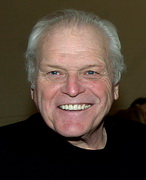 Complete Tour of the International Space Station
Here Expedition 18 Commander Mike Fincke gives a complete tour of the ISS. It's actually getting pretty large these days so there are lots of nooks and crannies to explore. The tour has four parts to it.

50 Things a Woman Should Be Able To Do
This is a followup to the list for men a while back. Some of the list items seem kinda odd to me but what do I know - I'm just a guy. Let's see how well the moronettes do:

22. Put out a small fire with the aid of item found in a kitchen.
23. Fix a toilet tank flapper.
24. Comfort the dying.
25. Carry on a conversation with a close female friend without (a) talking about someone you are involved with romantically, or (b) gossiping about other women.
Christina Hendricks' High School Yearbook Photo
Apparently she was a goth brunette back then.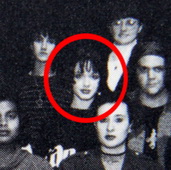 The Epic Badminton Rant
Back during the 2004 Summer Olympics Mary Carillo had to fill some air time during some badminton events. The resulting badminton story/rant is what you see here. And is it me or does she have a disturbingly deep voice?

Twelve Words You Didn't Know You Were Mispronouncing
Chipotle, Sudoku, Açaí, Espresso, Meme, Segue, Asterisk, Hermès, Nguyen, Gyro, Siobhan, Qatar. I got most of these right but messed up on espresso, asterisk (I say it like Asterix), and Siobhan. And hey if most English speakers 'mispronounce' these well maybe that's just how they're pronounced in English.
The Yahoo AoSHQ group. Bla bla bla. And don't forget about the Job Bank.
Tonight's post brought to you by self-acceptance: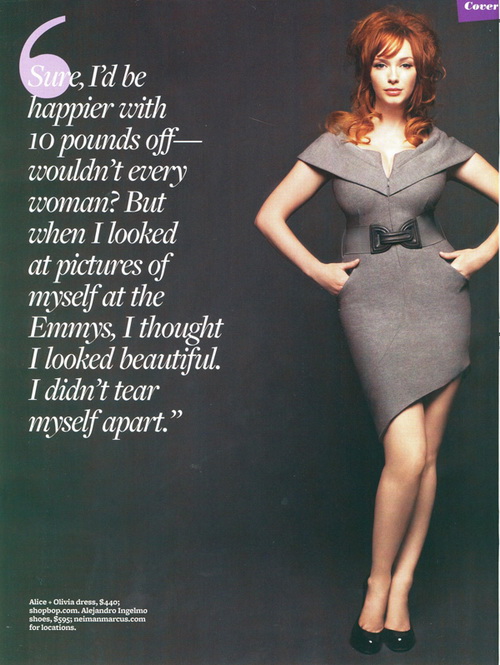 Notice: Posted by permission of AceCorp LLC. Please e-mail overnight open thread tips to maetenloch at gmail. Otherwise send tips to Ace.

posted by Maetenloch at
09:26 PM
|
Access Comments