« Jonah Goldberg: JournoList Isn't the Disease, It's the Symptom
|
Main
|
When Seconds Count »
July 23, 2010
Overnight Open Thread - Yet Another TGIF Edition
The Taiwanese News Animated Take on Sarah Palin
You've enjoyed their work covering Al Gore's attempted chakra release. Well here's their take on Sarah Palin's possible run for the presidency in 20102012. I believe they also took a few liberties with the details since I don't recall any parachuting or Obama mud wrestling incidents. And yeah it's meant to be a slam on Palin but it ends up unintentionally being teh awesome.
Meanwhile in other Palin news there are reports that Kate Gosselin and her 31 kids will go camping with Sarah and be taught about nature by her dad.
The Dying of Democracy in Britain
So Britain's new coalition government launched a website asking people to nominate some of the "intrusive and unnecessary" laws imposed during the Blair-Brown years for repeal. And the site was soon overwhelmed with requests to repeal the smoking ban. But the administrators were unhappy with this so they went to extreme measures to hide any smoking requests. Yet in spite of this votes for repeal of the smoking ban outnumbered all others. But Deputy PM Nick Clegg was having none of it:

Of course there are other suggestions which aren't going to be taken up by this government . . . the introduction of the death penalty or changing the smoking ban; but at least the debate is now really alive.
Never mind that the death penalty like the smoking ban repeal is favored by a majority of Britons - the new bosses like the old bosses know better.
Did Mel Threaten To Kneecap Rahm Emmanuel's Brother?
Well it was a little unclear which Jew he was targeting when he announced that "I want Jew blood on my hands." But supposedly he wanted a certain powerful, Jewish Hollywood figure's kneecaps busted because he thought it they had humiliated him. It's speculated that he was referring to either Ari Emanuel or Harvey Levin.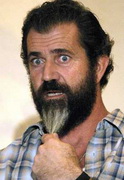 One Upside To The Fiscal Strangling by Public Employee Unions
Is that it's starving the liberal agenda:

"San Francisco is the most progressive, pro-union, you know, lefty, and I'm probably the poster boy for that in many ways. But the reality is, if we don't do something, all of the important programs, not only public defense but we're talking about children's programs, after-school programs, education, senior programs, everything that we care about as progressives is going to be lost because it's being sucked up by the cost of pensions."
So if they don't manage to raise taxes, expect to see some red-on-red action.
Wired: 5 Reasons Why Green Tech Has Such a Tough Time in America
Okay one or two of the 5 reasons might play a slight role in why 'green' technology hasn't taken off. But they leave out the 5,000,000lb gorilla in the compost heap: Green technology is just not cost effective compared with existing technology. If it were, US companies would have jumped on it long ago. But it ain't. Existing green tech (which of course always somehow excludes nuclear power) tends to be expensive, not scalable, unreliable, or just a relatively poor investment of money. Until this changes, we're stuck with what we have and no amount of hippie tears will change that.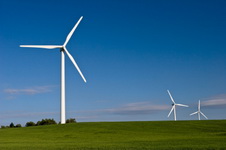 When asked to rate the qualities they admire most, women often claim to value honesty above all else. This is, of course, rather ironic since honesty is the trait they least tolerate in men.
So here's guide to female (and male) code talk.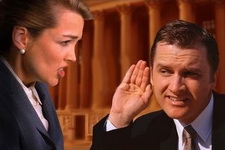 How A 17-Year-Old Craigslist-Swapped An Old Phone For A Porsche
He started off with an old cell phone someone gave him and two years and fourteen trades later was the owner of a 2000 Porsche Boxster S. According to him the key was to be constantly searching on Craigslist and always trading up. Well except for the last trade where he traded down from a $15K Ford Bronco to a $9K Porsche.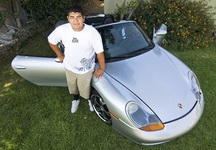 Romantic Comedies Are Ruining Your Relationships
So a poll of 1,000 Australians found that almost half said rom-coms with their inevitable happy endings have ruined their view of an ideal relationship.
One in four Australians said they were now expected to know what their partner was thinking while one in five respondents said it made their partners expect gifts and flowers 'just because'. You know if women watched less RomComs and more Lifetime women-in-peril movies, they'd be much happier about their relationships.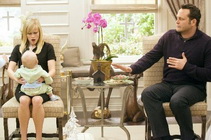 World's Most Powerful Beer to be Sold in Squirrels
So a Scottish brewery, BrewDog, has come out with a 110 proof beer. It was made from a blond Belgian ale, infused with nettles and juniper berries, and concentrated by repeatedly chilling it to separate out water from the solution. Best of all The End Of History ale will be served in bottles within seven dead stoats, four squirrels and one hare. All of which were done by a taxidermist using road kill. Predictably all the right people are outraged. And a bottle of this awesomeness can be yours for just $772. Stoats, beer, taxidermy and Britain - this story seems perfectly crafted for a certain blogger. (thanks to CDR M)

''This is the beer to end all beers. It's an audacious blend of eccentricity, artistry and rebellion; changing the general perception of beer, one stuffed animal at a time.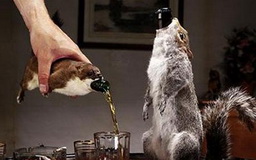 Meanwhile it turns out that Pabst Blue Ribbon
is being sold for $44 a bottle in China
. Just wait until the hipsters find out. (thanks to Dunkirk)
The $1850 Sports Bra?
Apparently so. The Trenta by BodyRock Sport is made of spandex and comes with bling - a detachable sterling silver charm bracelet and necklace fastened to the front of the bra and a black diamond Swarovski Crystal neckline. It all seems rather extravagant - for the same price a guy could have gotten a PS3, a bottle of End of the World ale, some nice cigars, and a chakra release.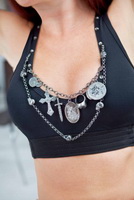 The Yahoo clique. Are you worthy?
Tonight's post brought to you by Barbara: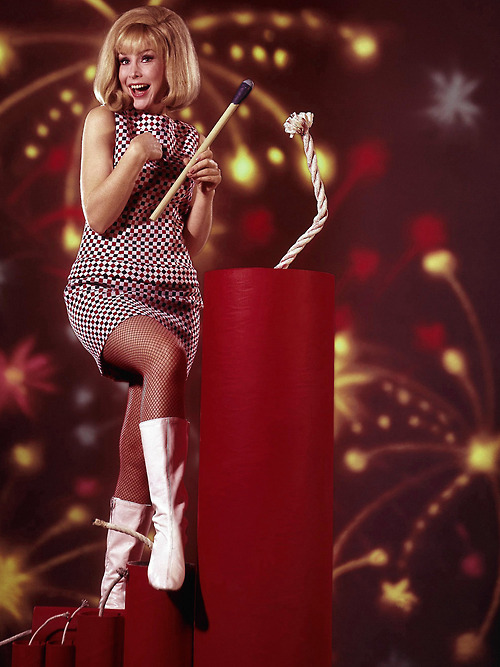 Notice: Posted by permission of AceCorp LLC. Please e-mail overnight open thread tips to maetenloch at gmail. Otherwise send tips to Ace.

posted by Maetenloch at
09:08 PM
|
Access Comments