« Feds Shutting Down Sand Berms
|
Main
|
Obama Admin to Reissue Economy-Killing Drilling Moratorium »
June 23, 2010
World Cup: USA v. Algeria
Good morning, sports fans, it's the US team's third and final match in the group round. We face Algeria and they haven't won a game yet! (You think it might be the leprechaun outfits?)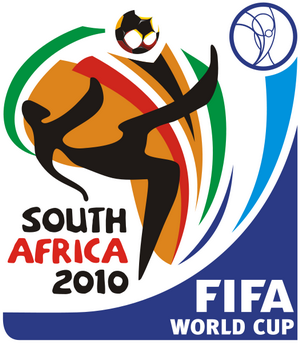 As I explained over the weekend, win and we advance. Draw and we still likely advance unless England has an unusually good showing against Slovenia. Lose and we're out.
As it happens, the England-Slovenia game and the US-Algeria games are taking place simultaneously so we'll know by about 9am Pacific whether we're moving on to the Round of 16. Kick off is at 7am Pacific (just a few minutes from now) and you can watch the games on ESPN and ESPN2 on cable or on ESPN3 on the internet.
The nice thing about the World Cup is that many bars and pubs are opening early for the fans. I'm definitely going to stumble in late for work this morning, since there's no way I can watch both games on my itty-bitty cell phone, like I've been doing (SprintTV gets me ESPN anywhere. Love it.). But I might also stumble over to the Cat & Fiddle to watch at least the first half today.
For our L.A. sports fans a fine list of bars opening early for World Cup soccer is here, and includes my old haunt in Santa Monica. If you live elsewhere, what's wrong with you? No. (Joke.) If you live elsewhere, google your own damn list of pubs.

posted by Gabriel Malor at
09:52 AM
|
Access Comments