« President I-Will-Not-Rest is Still Golfing
|
Main
|
Sunday Afternoon Open Thread »
June 20, 2010
World Cup: Group C Scoring
The results for Group C right now are Slovenia (4 points), United States (2 points), England (2 points), and Algeria (1 point), which puts us in pretty good position to move on to the Round of 16.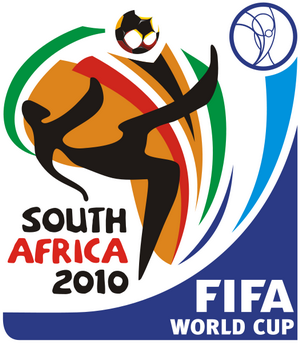 If the U.S. team wins against Algeria on Wednesday, it'll definitely move on. Even if we fight to a draw, our chances are not bad. England would either have to beat Slovenia or come to a draw with 3 or more goals scored than the U.S. against Algeria.
The U.S.-Algeria and England-Slovenia games will take place simultaneously on Wednesday at 7am Pacific. The games will be on ESPN and ESPN2. And, yes, I will be delaying my work day so I can watch them.
Meanwhile, the French team has seen a little drama. Striker Nicolas Anelka was kicked off the squad on Saturday after a cussing out Coach Raymond Domenech. On Sunday, his (former) teammates refused to practice. And now team director Jean-Louis Valentin has resigned, saying he's sick of their drama.
Domenech added it was not "a personal problem between the coach and the player," but "a problem concerning the federation and the image of the French team. This team, it is full of urine-heads."
I might have added a bit there.

posted by Gabriel Malor at
03:46 PM
|
Access Comments