« Top Headline Comments 6-18-10
|
Main
|
Reichpollster - Obama at 41% »
June 18, 2010
World Cup: USA v. Slovenia
Starting in just five minutes, it's our second match. The largest nation in the tournament (us) faces the itty-bittiest (Slovenia).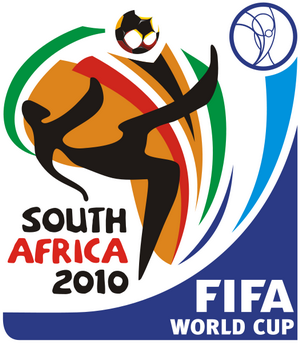 If we lose this match, we're out and won't be moving on to the Round of 16. If we draw, the next match will be a nail-biter. If we win, w00t.
Slovenia, which wears distinctive striped jerseys that resemble Charlie Brown's shirts, pretty much views the United States the way the Americans look at soccer powers. At the World Cup for just the second time, the Slovenes are ranked 25th, 11 spots behind the U.S.

Slovenia is seeking to follow its opening 1-0 win over Algeria with a victory that would be received here with cries of "Ayoba," a South African expression used for surprising events.

Midfielder Andrej Komac doesn't think a Slovene win would be so surprising. He boldly predicted victory, prompting U.S. goalkeeper Tim Howard to respond: "Talk is cheap."
Howard, by the way, is okay to play after taking a kick to the ribs during the England match. Our guys will be in away-game blue.

posted by Gabriel Malor at
09:55 AM
|
Access Comments