« Michael Caine, Conservative (Sorta)
|
Main
|
Funny Dennis Hopper Clip »
May 29, 2010
Overnight Open Thread
Hey all it's ONT time!
Say Does Anyone Remember What Bones McCoy Did On The Enterprise?
Oh yeah - he was a doctor as he reminded the crew in practically every episode.

Why So Few Medals of Honor?
David French of The Corner wonders why the military has been awarding so few Medals of Honor during the Iraq and Afghanistan fighting. Statistically they've given out 25 times fewer medals than you'd expect. Why?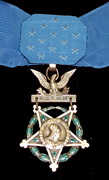 Dennis Hopper RIP
He died this morning at the age of 74 after a long battle with prostate cancer. His career spanned from Hollywood's Golden Age all the way up to the present. And I always liked Dennis as an actor even when he played unlikeable characters in forgettable movies. I always figured he was a complete lefty but never knew quite what his politics were which is just the way I like it. But it turns out that he was something of a closet Republican. And here's John Nolte's tribute to Dennis. Here's a compilation of Hopper's greatest roles from the Museum of Moving Images:

Mark Steyn: Rich Enough To Be Stupid
Which describes most of the recent welfare states. But what happens you're no longer rich enough? And the middle class starts to realize that they'll probably never be as well off as they were just a few years ago? Too much Steynn-ian goodness to excerpt here.
The Drinking Age And College
Some of Jonah Goldberg's commenters speculate whether making 21 the drinking age has actually caused a lot of female unhappiness in life and made it harder to introduce young people to alcohol in a controlled fashion. Personally I've always viewed the 21 drinking age as a classic example of Republican nanny-statism and have never forgiven Liddy Dole for it. Even Ronald Reagan was for it which shows that even great men can be wrong sometimes.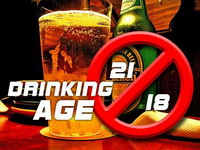 Attractive Female Body Builders
A lot of female body builders are pretty mannish and scary, but these ones are actually kinda hawt and hittable. They're proof that a woman can have some real muscle and still be attractive. People may gush over Madonna's or Michelle's arms, but that's mostly just low body fat - this is what real tone looks like. Now excuse me while I go do some curls. In my bunk.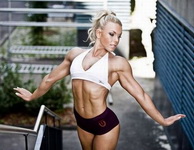 Firefly To Live Again With Browncoats: Redemption
Die-hard Firefly fans called Browncoats are making their own film Browncoats: Redemption which will hit the convention circuit starting with New England's Granite-Con on May 23.

Browncoats picks up the story on Miranda, three months after the events of Whedon's film Serenity, with fans volunteering as cast and crew. It's not a documentary of Firefly, but meant to be a sci-fi feature on its own based on the world Whedon created.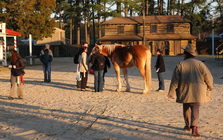 Inside The Lufthansa Luxury A380
Lufthansa's new A380 has 526 seats in total – eight First-Class cabins, 98 in business and 420 in economy – and replaces overhead luggage bins with a lockable floor-level cabinet. Its maiden flight will take the German soccer team to South Africa for the World Cup. But its First Class bathrooms are what's making many people gush. Sure it'll cost $12,200 but look at what you'll get. And just imagine joining the Mile High club here: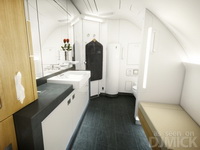 Awkward Celebrity Prom Photos
Even future celebrities aren't immune to bad prom fashion and bad prom photos.

The Yahoo AoSHQ group. Bla bla bla. And don't forget about the Job Bank.
Tonight's post brought to you by West Point, 1941: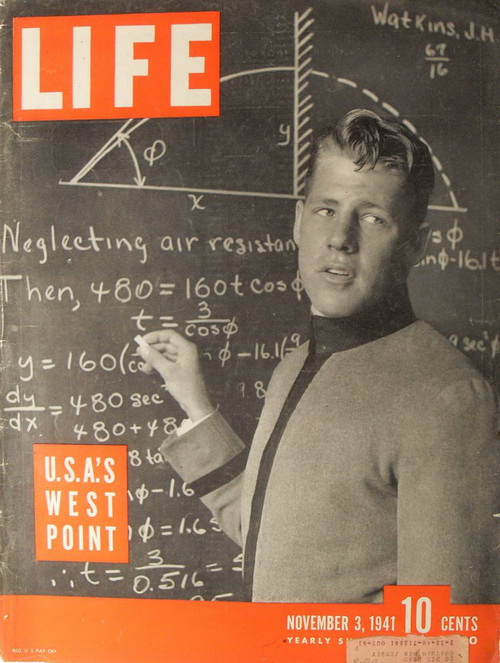 Notice: Posted by permission of AceCorp LLC. Please e-mail overnight open thread tips to maetenloch at gmail. Otherwise send tips to Ace.

posted by Maetenloch at
09:22 PM
|
Access Comments