« Primary Night- Kentucky Senate UPDATE: Paul Predicted Winner
|
Main
|
Primary Night- Pennsylvania Senate Primary And House Special Election UPDATE: PA Democrats Reject Obama, Defeat Specter »
May 18, 2010
Overnight Open Thread
Evening all. While we're waiting for the primary results to come back, here are a few items to keep you occupied entertained.
Plus help a fellow moron out - if you know of an open job, add it to the job bank at the AoSHQ yahoo group. Especially if you're in the Los Angeles area.
Demography Is Destiny: A Tale of Two Civilizations
Here's what Greece's demographic distribution is going to be around 2050. And you can pretty much see the problem and add up the age cohorts to get a idea of how bad it's going to be. Assuming Greeks between 20 and and 60 will be paying all the taxes, each taxpayer will have to support 0.95 retirees besides themselves. Which will essentially cut each worker's real income in half.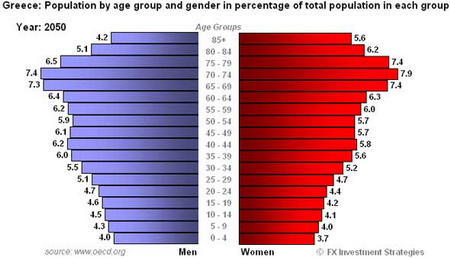 In contrast the US has a much more sustainable distribution where each taxpayer (age 20 to 65) will only have to support 0.43 retirees: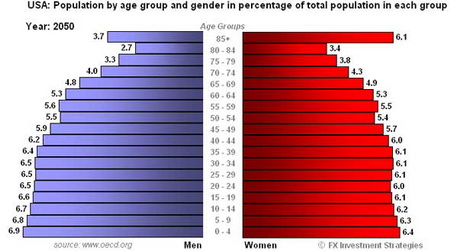 And then there's Japan and Russia which are both facing a population crash over the next four decades.
To paraphrase Mark Steyn, the future belongs to those who actually show up.
Oops: Blumenthal's Photo Op Soldier Supporter Also A Phony
Earlier today CT Senatorial candidate Richard Blumenthal held a press conference where he surrounded himself with military veterans who still support him. Except it turns out that one of them, William Trumpower, turns out to be a phony as well who has long passed himself off a Vietnam POW. Birds of a feather photo op together I guess.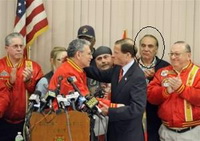 The Weirdest Musician Stage Personas
Well there's Ziggy Stardust, Insane Clown Posse, GWAR, and Garth Brook's Chris Gaines. And whatever it is that Lady GaGa is going for.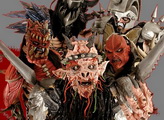 The Ultimate Cold War Symbol: The Fallout Sign
You used to see them in every public building and a lot of private ones. Now they're mostly rusted away, painted over, or just gone. Here's the complete story of how the symbol came to be and how it ended up plastered over the entrance to nearly every building's basement.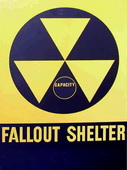 So It Turns Out That Rima Fakih Wasn't The First Arab-American Miss USA
That honor goes to Julie Hayek, who was the first Arab-American Miss USA (her father is Lebanese), representing California back in 1983.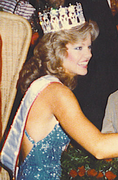 So What's Killing Afghanistan's Poppies?
Something is killing opium poppies in Afghanistan and reducing the yield of those that survive. The culprit seems to be pleospora papaveracea, a naturally occurring fungus in India and Pakistan. Some claim that this is a bio-attack from the US using a natural poppy pest, but it could be natural outbreak as well.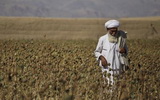 4 Common Mistakes Single Women Make
Present moronettes possibly excepted. Based on the single lady friends I know, I'd say number 3 is the biggie. Plus here are some thoughts on women, alpha males, and dating from a guy perspective. Maybe the reason all the good guys are taken is because that's part of the definition of being a 'good' guy.
The Yahoo AoSHQ group. You know the way.
Tonight's post brought to you by Alex Keaton: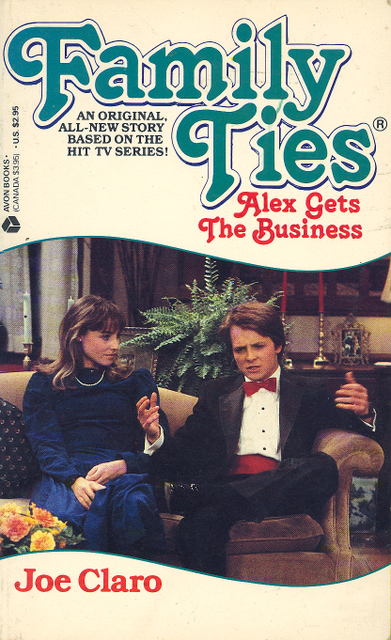 Notice: Posted by permission of AceCorp LLC. Please e-mail overnight open thread tips to maetenloch at gmail. Otherwise send tips to Ace.

posted by Maetenloch at
10:06 PM
|
Access Comments