« John Conyers: Those "Teabaggers" Are Angry So Their "Rational Abilities Are Compromised"
|
Main
|
Dick Morris: Clinton Told Me He Had To Reappoint Janet Reno Or She Would Turn on Him Over Waco »
April 19, 2010
Daniel Gross Is Going To Keep On Claiming America Is In a Big-Time Recovery Until It's Finally True
...and he'll keep cashing checks from liberal magazines desperate for Happy Obama Spin until then.
Daniel Gross is supposedly an economic analyst. Oddly, it seems that his analysis is monodimensial. The only variable in all his equations is whether there's a Republican or Democratic president.
If there's a Republican President, huge spikes in GDP growth rate mean absolutely nothing. Bush's 2003 big-growth quarter of 6.9% did not herald a recovery, he proclaimed. (In fact, that's precisely what it heralded.)
If there's a Democratic President, of course...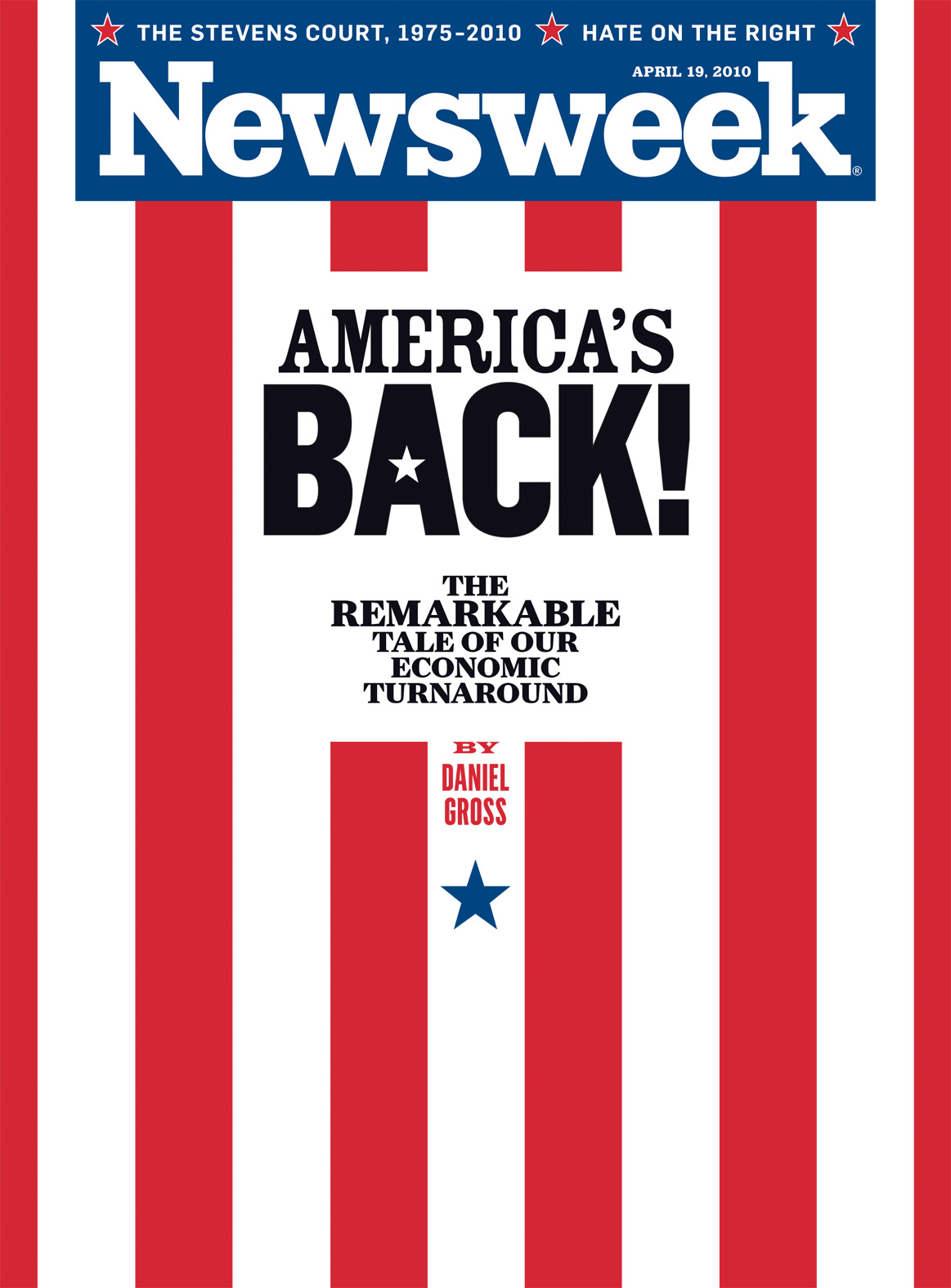 Of course, he's been peddling this line for some time. He's basically made a little niche for himself by spinning warm and comfy cocoons for his liberal readership, assuring them that the economy is doing just fine (despite a 20% real unemployment rate -- far worse than the one he found nearly apocalyptic under Bush) and that Democrats could probably even win the elections in November, because the economy will be so hot by then the whole country will have ObamaFever.
By the way, this little pudgebunny faegela also calls people he doesn't like "teabaggers," and then, when called upon it, claim he and David Shuster (David Shuster!) have a different meaning for the word and certainly don't mean any offense.
Oh: There's nothing wrong with Gross saying the same thing over and over. Hey, one could call it consistency.
The humorousness of it comes from the fact that every time he writes the same damn thing, the liberal media widely publicizes as if it's new.
It's not new, of course. He keeps saying the same thing. The problem, of course, is that no one believes him, so the media keeps pushing this as if Now we're in a full-blown recovery, hoping that if they repeat it enough the public will buy into it and the Democrats will prosper.
Plus -- hey, one of these times, hey, he's got to be right, right?
Here's my own analysis: This story will be forgotten again in two more months of soul-grinding unemployment and he'll write the same story again in June, and the media will once again proclaim Now we're having a serious recovery.
And this will go on and on until November.

posted by Ace at
08:50 PM
|
Access Comments