« Friday Evening Open Thread
|
Main
|
Obama is Lying About the Permanent Bailout »
April 16, 2010
Overnight Open Thread - Monster Island Edition
It be Friday. You know what to do.
So how about a little Godzilla to start the weekend
Along with Blue Oyster Cult's ode to the monster himself as the soundtrack. There's nothing like watching a guy in a rubber suit beating up other guys in monster suits. The funny thing about most Godzilla movies is that the parts with the fire-breathing atomic dinosaur himself are basically silent movies with explosions and monster sounds thrown in.
Oh and a little Godzilla trivia...in Japan he's known as Gojira which comes from the words 'gorira' (gorilla) and 'kujira' (whale). It's believed that the english version of his name came from a translation error.
Another true fact: the first concert I ever went to was a BOC concert. I was in middle school and no, I don't know what my parents were thinking. It was one of their few failures to say 'No' to one of my crazy-over-the-top-but-what-the-hell requests.

Thought of the day: I'm guessing the volcano eruption in Iceland which has shut down most of Northern Europe's air travel is probably putting out as much CO2 as all of Europe does in a few years. Yet if we humans don't cut back our carbon output by 15% the Earth is doomed, doomed, doomed.
Can You Pass the Palin-tology Test!
How much do you know about teh Sarah?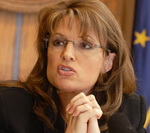 The Photos That Won't Make It Into The Wedding Album
Most seem to be from Russia and shocker! involve heavy drinking.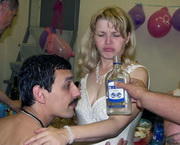 An early Orwellian Obama Ad
I had totally forgotten about this commercial until Dan pulled it out of the memory hole. Knowing what we know now it's kinda eerie and almost makes me feel sorry for Cankles.
Woman Banned From Every Pub and Club in Britain
She's only 20 and doesn't look too wrung out in this picture so I wonder what she did to get the barfly death penalty.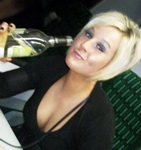 The Definitive Guide To Walking In High Heels
Model Anastassia Khozissova gives the full skinny and it's more complicated that you'd think.

Baby's First Cubicle
Might as well get them used to preparing TPS reports early. And it's only $2600.

Cannibals!
Be on the look out for hungry Germans and Papuan tribesmen. And I guess there's a reason spam is so popular in the Pacific islands.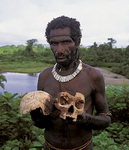 The Yahoo clique. Are you worthy?
Tonight's post brought to you by Castro playing some b-ball (New York, 1960):

Notice: Posted by permission of AceCorp LLC. Please e-mail overnight open thread tips to maetenloch at gmail. Otherwise send tips to Ace.

posted by Maetenloch at
09:59 PM
|
Access Comments