« NYT: Outing Valerie Plame? Baaad. Outing Covert DoD folks in Afghanistan? Super! [jdub]
|
Main
|
April 14 »
April 14, 2010
Overnight Open Thread
Good evening and happy Hump Day all.
Lindsey Graham: Hey Now Would Be A Good Time To Raise Gas Taxes!
Okay WTF is wrong with this guy. After looking at his biography I doubt he's being blackmailed by the Democrats, I think he's really just a DiC (Democrat in the Closet). Because he essentially acts like a Democrat albeit a conservative one. Well actually what a conservative Democrat would have looked like back when they still existed. So his ACU rating of 88 notwithstanding, it's a fair question which party his heart really belongs to. So I guess it's no surprise that he's sponsoring this bill with Lieberman and Kerry.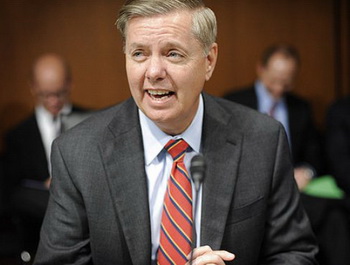 Celebrities With and Without Makeup
What a difference a thin layer of cosmetics makes.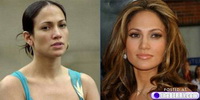 Amnesty International: US Government Violated Human Rights After Katrina
By failing to rebuild it exactly as before and allowing the demographics to change. But no mention at all about the gun confiscations. Sigh. I remember when AI used to cover actual human rights violations instead of just cases where their leftist sensibilities were offended.
Get Free Coffee at Starbucks Tomorrow
Just bring a reusable travel mug in and the coffee is free.
10 Things You Probably Don't Know About J.R.R. Tolkien
He saw trench warfare as a 2nd Lt. in WWI and always viewed his fiction writing as a mere hobby. And he also nearly became a code breaker at Bletchley Park at the beginning of WWII. And then there's this:

He was known to begin classes by barging into the lecture hall, sometimes in era-appropriate chain mail armor, and bellowing the opening lines of Beowulf at the top of his lungs. As one of his students put it, "He could turn a lecture room into a mead hall."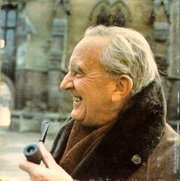 Hey Moronettes - Larry King is now available!
He and his wife filed for divorce this morning. This will be his 7th wife and 8th divorce. Supposedly he was having an affair with his wife's sister.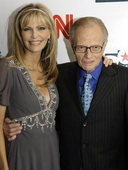 The 10 Most Horrible Amusement Park Accidents
In case you were ever considering getting on one of those death traps. Just remember these all were built by the lowest bidder. I hope WTR has a good life insurance policy.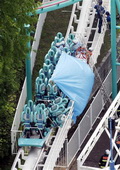 Gummy Shot Glasses
For when you want do a shot and eat the evidence afterwards. Or maybe you're just hungry.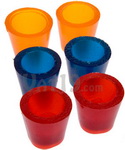 10 Legendary Diamonds
You can see the Hope Diamond at the Smithsonian Museum of Natural History. The sad part is that even the fake cubic zirconium Hope Diamond they sell in the gift shop is still $100 which was more than I was willing to pay for a joke gift for the girlfriend. Now maybe if they also offered a replica fake-fake-CZ one for less than $20...


The Yahoo AoSHQ group. You know the way.
Tonight's post brought to you by short Arnold: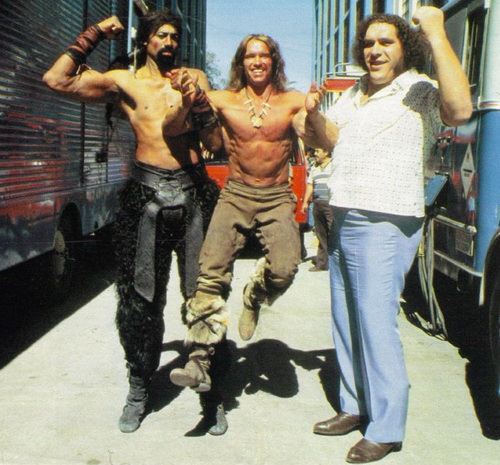 Notice: Posted by permission of AceCorp LLC. Please e-mail overnight open thread tips to maetenloch at gmail. Otherwise send tips to Ace.

posted by Maetenloch at
09:54 PM
|
Access Comments