« Oh, No: Stupak to Hold Press Conference Announcing Vote at 4pm
|
Main
|
GOP's Last Attempt: House Reconciliation Bill Is Fatally Flawed And Can't Be Advanced by Senate »
March 21, 2010
STUPAK CAVES; WILL ACCEPT EO IN EXCHANGE FOR VOTE; HCR WILL PASS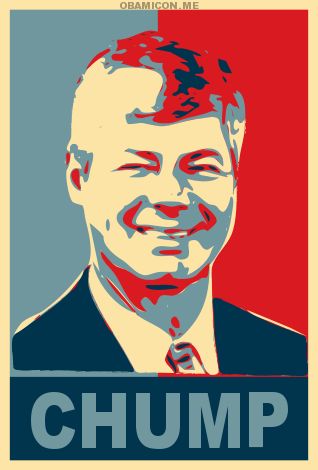 I assume that last bit, but as we were talking about being two votes shy or so, Stupak's six holdouts will certainly give Pelosi her God-damned majority.
Stupak gets more than an empty executive promise printed on worthless paper in disappearing ink, though -- he'll also get to talk on the floor of the House.
So, you know: Victory for him. He really held out hard, didn't he?
Here's the EO: Worthless paper.
The President can not (or at least could not, back when we were a Republic) rescind a law at the stroke of a pen, or deny someone (or some organization) federal money to which they are entitled.
Thanks to enoxo.
Email... I just got an email from Judas Iscariot. He writes, "Damn, at least I got 30 pieces of silver and a nice bag. Stupak didn't even get the bag."
P-shop by Slublog.