« ACLU Ad Compares Obama to Bush 43
|
Main
|
CBS News: It's Not Gadahn »
March 07, 2010
Report: Fatass Adam Gadahn Captured in Pakistan UPDATE: NBC Confirms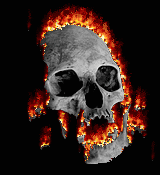 Above the post update [DrewM.]:
Looks like this time we got the bastard.
Adam Yahiye Gadahn, a California-born spokesman for al-Qaida, has been captured in Pakistan, government sources said Sunday.

The word came from sources cited by The Associated Press and Pakistani news Web sites.

An intelligence source confirmed the reports to NBC News, and photographs supplied to NBC of the detained suspect corroborated the accounts.

Gadahn was detained in Sohrab Goth, a suburb of Karachi, and was later moved to the capital Islamabad, the source added.

Gadahn, 31, grew up on a goat farm in Riverside County, Calif., and converted to Islam at a mosque in nearby Orange County.
A goat farm?
Original post:
Just breaking and this isn't the first time we've had a false report on the chubby traitor, but word is trickling out that someone has captured the Twinkie Terrorist in Pakistan.
More to come...
[DrewM.]: As Gabe said, there's been false hopes before with this bastard but here's one report on the supposed capture.
If it is true, I wonder if any of the al-Qaida Seven will resign their DoJ positions to defend him. Nah, they can do more to help him where they are.
The traitorous bastard just released another one of his videos, this time praising the Ft. Hood terrorist.
Al-Qaida's American-born spokesman has called on Muslims serving in the U.S. armed forces to emulate the Army major charged with killing 13 people in Fort Hood.

Adam Gadahn, who was raised in California, describes Maj. Nidal Hasan as a pioneer who should serve as a role model for other Muslims.

He urges Muslims in America to carry out attacks against U.S. and Western targets.
Here's hoping they get to meet soon. Right after their respective execution.