« The Chicago Way: Obama Names Brother of Undecided Democrat to Appeals Court
|
Main
|
Obama's "CyberShield" will be reading your email contents »
March 03, 2010
Overnight Open Thread
Good evening and happy Hump Day all.
Abraham Lincoln:Vampire Hunter
Sure Abraham Lincoln may have saved the union and freed some of the slaves but now the true story of his battle with the vampires can be told. Ever wondered why he always looked so gaunt in all his photos, well fighting Confederates all day and the Undead all night will do that to you. Pride & Prejudice & Zombies author Seth Grahame-Smith tells all in his just released book, Abraham Lincoln: Vampire Hunter. And despite its goofy title P&P&Z has gotten pretty good reviews especially from Jane Austin fans.

Amnesty International Endorses Taliban, Fires Gender Equality Staffer
Abuse of woman is fine as long as it's done by Muslims.
Taking Back ... The Infantry Half-Kilometer
The 5.56 vs. 7.62 debate has been going on for decades and of course the original justification for going to an intermediate power round was studies from WWII that showed that most firefights took place at less than 200 meters. So the idea was that a smaller cartridge would mean better follow-up accuracy and the ability to carry more ammo into battle. But what if the original assumptions are no longer true? Well Major Thomas P. Ehrhart of the Command and General Staff College makes the case in his paper that modern battlefield engagements now take place beyond 300 meters and so more accurate and powerful round appropriate for that range is required.

Comments from returning non-commissioned officers and officers reveal that about fifty percent of engagements occur past 300 meters. The enemy tactics are to engage United States forces from high ground with medium and heavy weapons, often including mortars, knowing that we are restricted by our equipment limitations and the inability of our overburdened soldiers to maneuver at elevations exceeding 6000 feet.
The $10,000 Louis Vuitton Wingtips
For the morons who want to show teh Moronettes that our shoe-crazy goes to 11.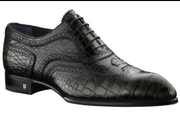 The Worst (Best?) Valentine's Proposal/Breakup Ever
Almost too painful to listen to. But then the girl is guilty as hell and just presumed that the guy would marry her so she could do whatever she wanted. I'd say he dodged a bullet in this case since if she was acting this way in the 'good times', it would only go downhill after that. Still if you're going to break up with someone, just do it - there's no need to be dramatic and cruel about it.
8 female products that make you glad to be a man
Sometimes ignorance is bliss.


Banker Steals $7 Million From Korean Bank And Spends Most of it on Thai Hookers
The rest he just wasted.
The Yahoo AoSHQ group. You know the way.
Tonight's post brought to you by medical assistance: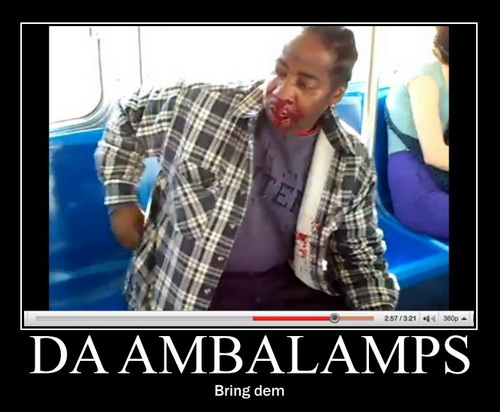 Notice: Posted by permission of AceCorp LLC. Please e-mail overnight open thread tips to maetenloch at gmail. Otherwise send tips to Ace.

posted by Maetenloch at
10:02 PM
|
Access Comments