« US V. Canada Hockey: US WINS! Mass Suicides Expected In Canada
|
Main
|
Amy Bishop Accused of Booby-trapping University Building With a "Herpes Bomb" »
February 21, 2010
Overnight Open Thread
Alrighty let's get down to it.
Barry Soetoro: Profiles in Chaos
In this interesting Canada Free Press article Joy Tiz points out that when reporters have belatedly looked into the details of Obama's autobiography nearly every detail seems to have been exaggerated or just made up. Of course the auto part is even in doubt given the strong evidence that Bill Ayers ghost-wrote most of it. But even beyond that the parts of the story that presumably came from Obama himself don't quite stand up to scrutiny - it seems more like the life story that Obama might have imagined in the future Oscar-winning movie about him than the confused, semi-dysfunctional, somewhat privileged life that he actually had growing up. And it's not clear that Obama has ever come to terms with it.

Barry Soetoro suffered through a traumatic childhood. He didn't get the stable, nurturing, loving parents he needed. But lots of people overcome childhood trauma and live healthy happy lives. What we need to be concerned about is Obama's lack of insight into his own issues. In Dreams, he falls into the typical pattern of idealizing his absent parents rather than confronting the reality of who they were and how they treated him. At no point does Obama acknowledge that his childhood caused him any problems instead he projects his rage onto white people. Every bad break, including his parents' divorce was caused by "racism".
Well a lot of people including Ronald Reagan have overcome bad childhoods, but usually at some point they've had to be honest with themselves about the reality of their parents and family. In any case they were ultimately judged based on their actions and accomplishments as adults. But Obama with a thin resume devoid of any concrete accomplishments was mostly about his story, skin color, and speechmanship. And now his life story turns out to have been more fantasy than reality. So who is Obama really? I doubt anyone truly knows perhaps not even Obama himself. Maybe he's just a guy in a Barrack Obama suit playing the greatest role ever.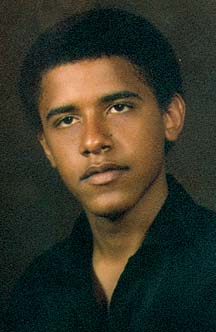 Why people pirate DVDs
A graph. And yes it is a shame when the real product is a worse experience than the knockoff.
Fairly Comfy High Heels That You Can Run Around In
Do they exist? maybe.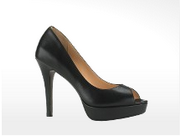 Lesbian youth at high risk for pregnancy: UBC study
huh?
Pictures from the infamous Robert Patinson shoot
That made him declare his allergy to vajayjay. Yep, looks like it must have been a regular hell.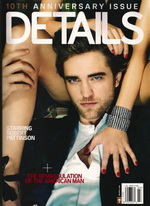 Ten things you should never say to a ginger
Ok I get most of these but why are 'titian' and 'buying a red-headed slut' insults exactly?
Meanwhile the GLA has released a statement.
The Admiral Graf Spee is still causing problems
Germany claims ownership despite scuttling it in Uruguayan waters in 1939.
Also the Anglo-Saxons are still at it too.
Aging is the Body's Cure for Cancer?
Getting old might be the least worst option.
Baconz: Caffeinated Maple-Bacon Lollipops!
What's not to like? (Thanks to Krakatoa)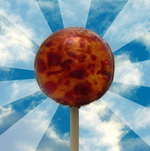 Weekly AoSHQ Commenter Standings
Ace makes the Top 10 again. And without an Epic Thread.
Top 10 commenters:
1 [554 comments] 'FUBAR' [77.80 posts/day]
2 [437 comments] 'wherestherum'
3 [344 comments] 'curious'
4 [247 comments] 'Jane D'oh'
5 [219 comments] 'MDr VB1.0 CS1st '
6 [214 comments] 'runningrn'
7 [204 comments] 'George Orwell'
8 [194 comments] 'conscious, but incoherent'
9 [177 comments] 'Blazer'
10 [177 comments] 'ace'
Top 10 sockpuppeteers:
1 [83 names] 'The Mega Independent' [11.66 unique names/day]
2 [82 names] 'conscious, but incoherent'
3 [80 names] 'Rewrite!'
4 [79 names] 'kbdabear'
5 [69 names] 'fluffy'
6 [67 names] 'FUBAR'
7 [54 names] 'Mallamutt'
8 [47 names] 'andycanuck'
9 [46 names] 'FOx'
10 [44 names] 'George Orwell'
The group. Yeah.
Tonight's post brought to you by nazi love slaves:

Notice: Posted by permission of AceCorp LLC. Please e-mail overnight open thread tips to maetenloch at gmail. Otherwise send tips to Ace.

posted by Maetenloch at
09:34 PM
|
Access Comments