« Overnight Open Thread - Caturday edition (Mætenloch)
|
Main
|
Napolitano: "The System Worked" »
December 27, 2009
Football Thread
I haven't the slightest idea of who is playing this week, so talk amongst yourself.
From India, unrelated but worth noting.
An 86-year old Congress Party leader was forced to resign today after a local news channel broadcast footage of him allegedly cavorting in bed with three young women in his official residence..
For some reason the guy is denying it. If I were 86 and 'cavorting' (a great word) with 3 chicks in bed, I'd be releasing the tape myself. Resign? Hell no, it would be my campaign ad.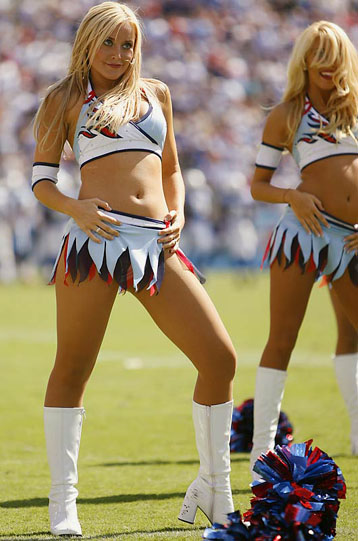 Yes, she's a repeat. Consider it a 'best of' it bothers you that much.


posted by DrewM. at
12:18 PM
|
Access Comments