« Obama to Keep Control of Fannie/Freddie
|
Main
|
Three Days Ago: Murtha Says Al Qaeda No Threat »
December 25, 2009
Friday Night NFL - Chargers and Titans
Hope everybody had a great day today. I just got back from visiting my family up in Dallas, and witnessing the remnants of the first white Christmas there I ever saw in 40 years (am told there were a few in the area, officially DFW recorded the first one this year).
I blame Gore.
Friday night game on the stupid NFL network tonight. Here's some Christmas cheer to go with it.
Thanks for letting me be a part of your AoS experience this year. 2009 was kinda sucky for a lot of morons, so I'll raise a glass to each of you for the coming year...and likely spill whatever this is on my head.
All the best, ya meatheads.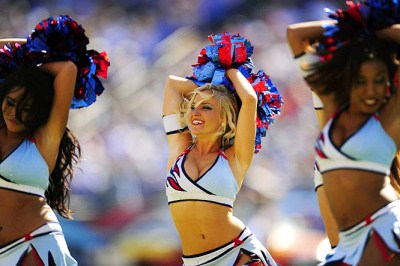 posted by Dave In Texas at
07:28 PM
|
Access Comments