« Negotiator in Chief Orders Cruise Missile Attacks on Al-Qaeda Targets in Yemen
|
Main
|
Is Al Gore in New Haven? »
December 19, 2009
Nelson Caves
This is what it is, pinning our hopes onto the opposition.
Hey, what's missing from this?
Democrats released Saturday a broader amendment to the bill, which includes proposals designed to boost support for small businesses, toughen federal regulatory oversight of insurers, and strengthen provisions intended to curb the rapid growth of health care costs.

Die in flames Ben. You made your mark onto history and Nebraska will let you know how they feel about it next year election, you jerk.

*damn, forgot it's 2012 for him. Bet Nebraskans don't forget though.
UPDATED: He's just a gigolo, and everybody knows, via Slublog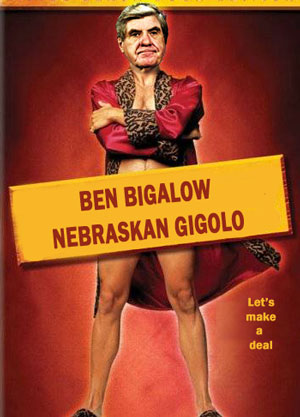 posted by Dave In Texas at
12:58 PM
|
Access Comments