« Supply-side health care reform? (tmi3rd)
|
Main
|
Top Headline Comments 12-2-09 »
December 02, 2009
Australian Senate Defeats Emissions Trading Scheme
For now, still very good news.
SYDNEY — Australia's Senate on Wednesday defeated the government's plan to implement a carbon pollution trading system to fight global warming, dashing hopes of setting an example for other nations at U.N. climate change talks next week.
Oh they set an example all right. The Australian Liberal Party (conservative, think "classical liberalism") dumped their leader for supporting this nonsense, then they put a halt to it. At least for the time being.
Ah crap. Now I did it. Sorry.
Meanwhile, Dallas Ft. Worth area getting a dusting of global warming this morning.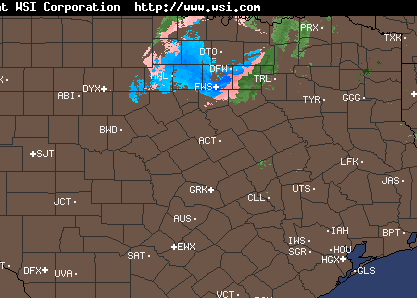 posted by Dave In Texas at
09:12 AM
|
Access Comments