« Breaking: 4 Police Officers Shot Dead Near McChord AFB
|
Main
|
Overnight Open Thread (Mætenloch) »
November 29, 2009
WHOA: Suspected Police Assassin Was Pardoned by Gov. Huckabee in 2000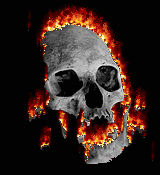 Huckabee's chickens coming home to roost:
Maurice Clemmons, the 37-year-old Tacoma man being sought for questioning in the killing of four Lakewood police officers this morning, has a long criminal record punctuated by violence, erratic behavior and concerns about his mental health.

Nine years ago, then-Arkansas Governor Mike Huckabee granted clemency to Clemmons, commuting his lengthy prison sentence over the protestations of prosecutors.

"This is the day I've been dreading for a long time," Larry Jegley, prosecuting attorney for Arkansas' Pulaski County said Sunday night when informed that Clemmons was being sought in connection to the killings.
Back when Huckabee was governor, the people of Arkansas were so worried about his commutations of violent criminals, they looked at amending the state constitution to limit the governor's pardon power. This is what Huckabee had to say about executive clemency:
"I would not deny that my sense of the reality of redemption is a factor," the former Baptist pastor said in a radio interview with KUAR in Little Rock. "And I don't know that I can apologize for that because I would hate to think of the kind of human I would be if I thought people were beyond forgiveness and beyond reformation and beyond some sense of improvement."
Our previous coverage of Huckabee's misguided and, well, dangerous use of the pardon power is here and here.
Via @redhk.
More:I'm sure a thousand people are digging up old news reports on Huckabee and Clemmons. And there will be a hundred stories in all the media tomorrow on Huckabee's future in politics. Here's the summary in advance:
(1) Huckabee pardoned Clemmons because they had a mutual acquaintance, he labored at the governor's mansion under a prisoner work program, or a minister intervened on his behalf. No, I don't actually know why he did it and Huckabee was notorious for refusing to give reasons for his pardons. These characteristics are what many of Huckabee's pardons had in common.
(2) The possibility that Huckabee will run for president in 2012 has moved from "less than likely" (see sidebar) to "not a chance in hell." Which, is the way I like it. He always was just a populist with a Bible. His shameful Mormon-baiting in Iowa ultimately gave us McCain last year. We no longer have to worry what Certain Fuckin' Doomabee will bring us next time.
Last Thing (for now): Huckabee's statement that it is "less than likely that I will run in 2012" preceded the assassination. Unless he has magic preacher clairvoyance, the two are unrelated.
Late Update: Huckabee makes a statement, passes the buck.

posted by Gabriel Malor at
09:18 PM
|
Access Comments