« WHOA: Suspected Police Assassin Was Pardoned by Gov. Huckabee in 2000
|
Main
|
CRU agrees to release all data »
November 29, 2009
Overnight Open Thread (Mætenloch)
Hope everyone had a good T-Day weekend. And now we return you to your regularly scheduled program of drudgery, drinking, and last-minute desperation shopping.
A Tour of the Airbus A-380, the Largest Passenger Jet in the World
Returning a little luxury to air travel. These pictures are from an Emirates plane.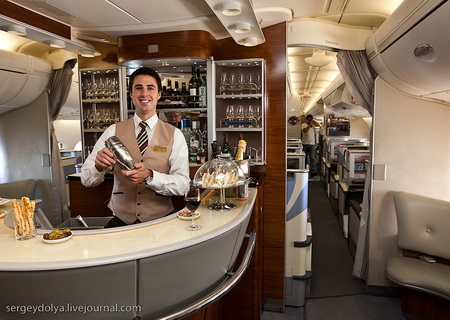 What if Facebook had existed a long time ago, in a galaxy far far away...
Here's what the updates might look like. (thanks to WTR)
Scotland Brews the World's Strongest Beer - Tactical Nuclear Penguin
It's 64 proof.
How To Make Lava in Your Microwave
Never forget that you have a unlicensed kilowatt radio-frequency transmitter just sitting in your kitchen.
Sleepless Margaret Thostaer stayed up for the entire Falklands War
And spent most of her time nursing a whisky next to the radio and fireplace.
Wasps and Rice?
Apparently it's a delicacy in Japan.
Fun Facts from PGiS:
American children's author Margaret Wise Brown (1910-1952), who wrote many a tender kitty-and-bunny tale, including Goodnight Moon and The Bunny's Birthday, loved to hunt rabbits and collected their severed feet as trophies.
And Edgar Allan Poe married his 13 year old first cousin when he was 26 years old.
Celebrity Death Watch:
Stan Lee, Henry Kissinger, and James Arness are all alive and 86. Happy Birthdays to Paul Shaffer and Jerry Lawler.
Weekly AoSHQ Commenter Standings
Top 10 commenters:
1 [462 comments] 'wherestherum' [64.86 posts/day]
2 [431 comments] 'Blazer'
3 [393 comments] 'Elizabeth'
4 [346 comments] 'Dang Straights'
5 [344 comments] 'logprof'
6 [287 comments] 'ParanoidGirlInSeattle'
7 [257 comments] 'eman '
8 [238 comments] 'chemjeff'
9 [227 comments] 'Mallamutt'
10 [218 comments] 'CoolCzech'
Top 10 sockpuppeteers:
1 [83 names] 'Mallamutt' [11.65 unique names/day]
2 [60 names] 'Rewrite!'
3 [38 names] 'Blazer'
4 [33 names] 'Editor'
5 [30 names] 'Sort-of-Mad Max'
6 [29 names] 'kbdabear'
7 [28 names] 'logprof'
8 [25 names] 'FUBAR'
9 [24 names] 'toby928'
10 [23 names] 'andycanuck'
Tonight's post brought to you by a young Sean Connery posing for the 1953 Mr. Universe contest: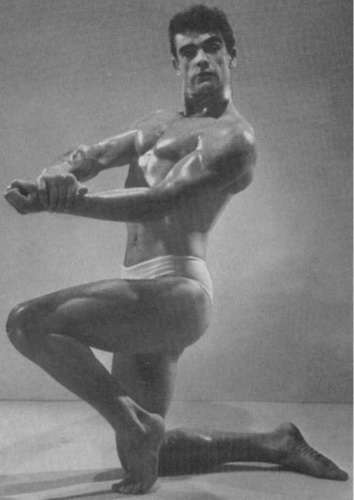 He didn't place and decided to go into acting instead.
Notice: Posted by permission of AceCorp LLC. Please e-mail overnight open thread tips to maetenloch at gmail. Otherwise send tips to Ace.

posted by xgenghisx at
10:00 PM
|
Access Comments