« FBI Knew Hasan Was Chatting Up Al Qaeda Cleric And Becoming More Radical In Months Leading Up To Ft. Hood Attack
|
Main
|
Senate Vote Underway...Passes 60-39 »
November 21, 2009
And Scene...Lincoln Says She Will Vote For The Motion To Move To Debate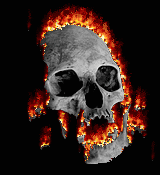 She hasn't said it outright yet but She just says she's in for tonight but it's not a guarantee for the future. She's talking about working to improve the bill, so I'd say that's a done deal. Now she's playing the Profile in Courage card and says the attacks have come from out of state interest groups.
Says she's willing to vote no on cloture vote if public option is still in the bill when amendment process is done. She says she made this known to Reid.
Assuming they can wheel Bobby Byrd in tonight, Reid has his 60 to move on.
Vote is still on for 8 tonight, then they go on Thanksgiving break and the fight begins again in a little more than a week.
Uh oh, History just emailed...
Does anyone know Olympia Snowe's phone number?

posted by DrewM. at
02:26 PM
|
Access Comments