« Two Muslim "Militants" In India Killed by Precision-Guided Hellfire Weaponry and a Hungry Bear, But Mostly... Actually It Was the Fucking Bear, If You Can Believe It
|
Main
|
Civil War: Blue Dogs Warn Liberals, We're Going to Have the Whip-Hand if the GOP Wins Tonight »
November 03, 2009
Live From NY-23 UPDATED
You can follow the returns here. Thanks to Slu for that.
The Saranac Hotel is the sight of what Hoffman supporters across the country are hoping will be the culmination of a very unlikely 6 week campaign that has turned the Republican party upside down.
As you aw from one of the videos earlier, Hoffman isn't exactly a product of the Tea-Party movement but the timing was certainly fortuitous for both.
I just spoke with a gentleman named Richard Cerminara, a local financial adviser, who has known and worked with Doug Hoffman for 20 years or so. He said this was the first time he's ever been motivated to take part in a campaign and while his friendship with Hoffman certainly helped, he's definitely frustrated by what's going on in DC.
Hoffman isn't exactly out of central casting for someone who is setting off a political tsunami (though I guess in a way he is) so I asked Cerminara to tell me something we don't know about Hoffman, something fun. He laughed and said what you see is pretty much what there is. He did say that Hoffman introduced him to his wife over 10 years ago, so he's a decent matchmaker if nothing else.
I also spoke to a gentleman named Elon Baker (full disclosure, we were friends years ago and just ran into each other here after over, I don't know, 10 years). He's never worked on a campaign before but left his home at 3:30 this morning to be here by 7 to phone bank all day.
Like Cerminara, he's never worked on a campaign before but was motivated by a desire to see the crazy spending that we've all seen out of DC.
I know you can't extrapolate too much out of two volunteers (though I spoke to others earlier and got the same feeling) who are obviously partial to Hoffman but sometimes these things look one way from a distance but when you get up close they appear to be something entirely different.
I don't get that sense with the Hoffman campaign. Yes, there are some big time state operatives who are board but for the most part, this is the campaign it looked like from a distance.
UPDATE:
I spoke briefly with NYS Conservative Party Chair Mike Long. He's optimistic about the results from what he's heard thus far. He also made it clear that this wasn't a Conservative/RINO issue. Dede was way beyond RINO.
I asked him what the party's position was moving forward, is 3rd party the way to go or working with the GOP a better option. His position is cooperation where possible but they will run their own candidates when they have to.
According to Long, If he's elected, Hoffman will be the second candidate to win on the Conservative party line, James Buckley was the first (he may have been talking about at the federal level).
Below, scenes from the scene.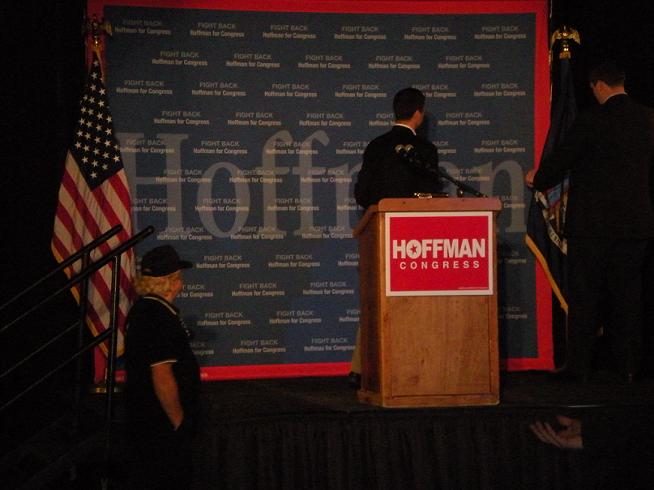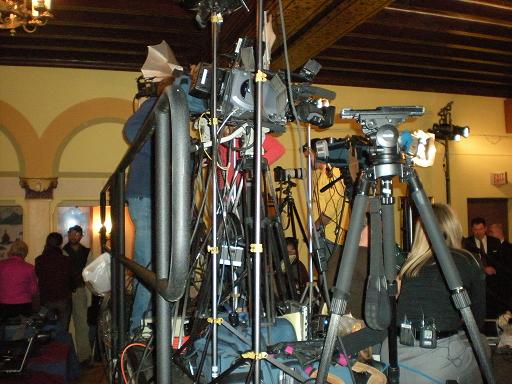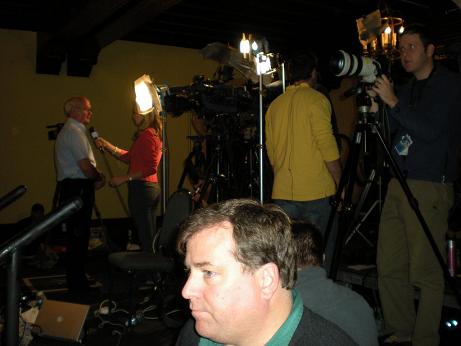 posted by DrewM. at
09:15 PM
|
Access Comments