« Defund ACORN Now!, Thunders Right-Wing Extremist... Barney Frank?
|
Main
|
"Nice Command & Control Plane You've Got There...Would Be A Shame If Something Happened To It" »
September 23, 2009
It's On! ACORN Sues O'Keefe, Giles And Breitbart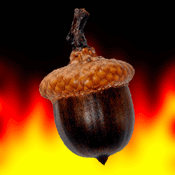 I feel sorry for them personally but discovery is going to be a bitch for ACORN*.
The liberal group contends that the audio portion of the video was obtained illegally because Maryland requires two-party consent to create sound recordings.

The two employees seen in the video were fired after it was posted online. The lawsuit says the employees, Tonja Thompson and Shera Williams, suffered "extreme emotional distress."
No word yet on a defense fund but I'm guessing it will popular.
*There's some debate in the comments about what the extent of discovery might be in this case. That was just my first thought when I saw the story but we shouldn't be celebrating the idea that we are going to get a look at ACORN's books just yet.
Heads Up via Jonah Goldberg on Twitter.

posted by DrewM. at
05:44 PM
|
Access Comments