« Overnight Open Thread - Friday Edition (Mætenloch)
|
Main
|
Chris Wallace: Obama's People "Are the Biggest Bunch of Crybabies I've Dealt With in My 30 Years in Washington" »
September 18, 2009
NFL Picks Reminder - Week 2
Offering up a gentleman's wager on this weekend's Cowboys - Giants game to Ace. The line tonight is Dallas by 3.
I don't believe that, but I'll stick to it and say Dallas covers.
If I win, you pick up my 30% on the AoS dental plan*.
If you win, I quit calling your mom late at night.
Do we have a bet?

Don't forget your picks morons. There's a lot riding on this weekend.

NFL marketing spokesperson below teh fold.
* which is just a ball peen hammer and a Tom and Jerry tumbler full of Valu-Rite vodka.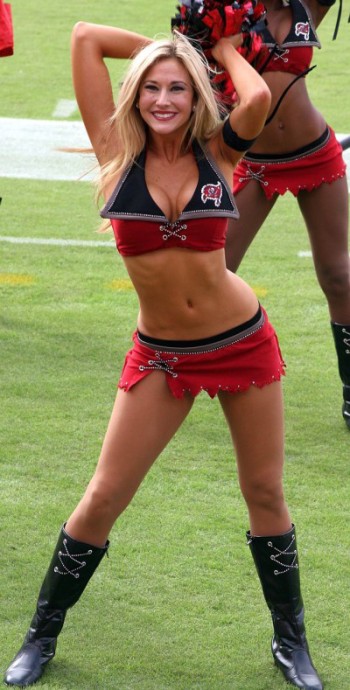 I heard she was a double major, marketing and philosophy.

That's what I heard.


posted by Dave In Texas at
10:15 PM
|
Access Comments