« President Announces Support for Iranian Protesters
|
Main
|
Obama Zeroes Out Spending for Promoting Democracy in Iran »
June 19, 2009
Andrew Sullivan and Khamanei Agree: Jew-Controlled Media Spreads Lies
I try not to mention him anymore, but every once in a while his early-onset dementia is too delicious to ignore. (Safe link to the Weekly Standard.)
I hope Goldfarb will excuse me quoting the whole thing:
ran's Supreme Leader Ayatollah Ali Khamenei offered his first public statement today on the week-long protest sparked by the fraudulent electoral victory of Mahmoud Ahmadinejad. He blamed "media belonging to Zionists, evil media" for fueling divisions in Iran. Meanwhile, Andrew Sullivan -- who writes today of "the Khamenei-Neocon agreement" -- yesterday asserted that the Washington Post was publishing "op-eds peddling dishonest partial numbers to buttress Ahmadinejad, because that's what the neocons wanted." And just in case you think Sullivan might not necessarily be using the term neocon as a substitute for Zionist, he helpfully clears up any confusion by referring to the paper's op-ed page as "hackneyed AIPAC boilerplate." So while Sullivan and Khamenei may disagree over what end the Jews seek through their nefarious control of the media, they both understand what the real threat is.
It's jawdropping that Sullivan would claim that "neocons" and "AIPAC" would want the revolution to fail. One American clearly seeks the failure of the revolution, but that's his own fantasy-boyfriend Barack Obama. And Sullivan can't say that his would-be boyfriend is in the wrong, so he puts Barack Obama's words into the mouths of his enemies -- "neocons" (by which he means Jews) and AIPAC (by which he means Jews).
Did I say one American opposed the revolution? My bad. Two. The man Sullivan passionately supported on the Republican side of the campaign -- Jew-hatin' race-baitin' conspiracy-addled Ron Paul -- also does.
So that's two of Andi's crushbook favorites who are flacking for Ahmadinejad and the mullahs. But who gets blamed? The Jews, naturally.
Screenshot: At Legal Insurrection, so you can savor the sweet, sweet dementia, without giving Andi (with a heart over the i) a click.
A Colleague at The Atlantic... "can't figure out Andrew's post."
Well, of course he can figure it out. As Goldberg has hinted at before, Sullivan has gone off his trolley and is pretty comfortable now expressing his long-time anti-semitic impulses.
He says he "can't figure out Andrew's post" to be polite.
One of the people named in the attacks by Andi (heart over the i) is Fred Hiatt of the WaPo, who also can't make heads or tails of his rantngs:
It is so incoherent, it's hard to know how to comment. But I will try. He says I was acting on neocon orders when we published a piece suggesting that Ahmadinejad may have actually had popular support. But elsewhere I am being attacked for publishing ostensibly neocon pieces criticizing Obama for not supporting Ahmadenejad's opposition. It's hard to see how both could be true.

I had forgotten until today that Dan (Froomkin) had gone after Charles (Krauthammer), which Sullivan says 'almost certainly' would have 'enraged' me.
Why would Sullivan claim that an attack on Charles Krauthammer would "enrage" Fred Hiatt? What is Fred Hiatt, Mrs. Charles Krauthammer?
No. Fred Hiatt is Jewish and so he will protect his own. ("Neocons" protect their own, Sullivan just wrote.)
Sullivan's not the only one with issues about the "Jewish Extremist" Fred Hiatt, by the way. Caution: That descriptor is from, and that link to, David Duke's blog.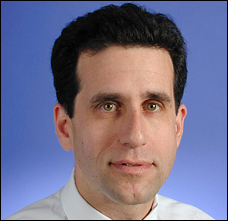 Fred Hiatt: Wanted on six counts
of premeditated Judaism and suspicion of
noshing with malice aforethought
If you have any doubt that Sullivan is an anti-semite, I invite you once again to ponder how risible the claim is that Jews, of all people, are actually buddies with Khamenei and Ahmadinejad. And carrying their water.
Or neocons, for that matter, who aren't Jews (though Sullivan uses them as rough synonyms).
Iran has been fighting a proxy war against Israel since 1979 and its highest officers routinely threaten to wipe it off the map with a first-strike nuclear holocaust.
Any supporter of Israel -- Jewish or not -- would dearly wish Ahmadinejad to crumble into dust.
This is the most madcap of old-timey Jewish conspiracy ranting, where not only are Jews to be blamed for making trouble with foreign powers to further their own suspiciously-Yiddish interests, they're also, incoherently, alleged to be making secret pacts with those same foreign powers to further their dangerously-Hebraic agendas.
This is Nazi-type stuff, claiming Jews are both on both sides of every conflict and in fact the puppet-masters puppeteering both sides for their own nefarious, gefilte- stinking ends.
Krauthammer is castigated for agreeing with Sullivan, for crying out loud. The problem seems to be that Sullivan resents his Jude meddling.
Good Lord: Sullivan invites us to understand the mind of Judeo-cons.
Understanding The Neocons

A reader writes:

I had a conversation at lunch yesterday with a friend, a neocon Jewish American, that fascinated me. We were getting ready to get up from the table when he said, "Hey, wait a minute, do you want to talk politics for a minute?" We proceeded to discuss the events in Iran and at one point I brought up my amazement at the protesters' embrace of non-violence and their courage in the face of aggression. I said, "I wonder if this will be a lesson to the Palestinians. That perhaps if they renounce violence and embrace peaceful resistance they too could garner more international support for their cause, a la Gandhi." His reaction fascinated me. He got this very serious, dour look on his face and replied, "That's what worries me. The biggest existential threat to Israel is that the Palestinians will realize the potential for non-violence and embrace it."

I finally understood why some of the more cynical neocons cannot stand the Green Revolution. Without a conflict, without a bogey man to demonize, they are scared to death. In their minds their legitimacy comes from the fact that they are better than the bogey man, that they are necessary to keep the bogey man at bay. I don't think that the nation of Israel is so fragile that it could not come to terms with a peaceful movement for Palestinian statehood.

Me neither.
Incidentally, after posting this, Sullivan claimed that Goldfarb's (JEW) insinuations were "vile" and too "tedious" to respond to. And also, he says there's a difference between neocons and Jews.
Though he seems really, really upset about neocons who are specifically Jewish.
Anyway, just before saying how "vile" these "smears" were, he posts this email from an antisemitic reader (and remember: he invited anti-semites from Ron Paul's basket-case coalition to his blog last year) suggesting that Jew-cons actually feared a truly peaceful Palestinian movement, with the implication being, of course, that such a movement is against their interests and therefore Jews are most likely deliberately making the Palestinians attack them.
Again, Nazi-type stuff. Jews so crafty and insidious they make the Palestinians rain rockets on them, because they're so afraid of peace. Jews are once again on both sides of the conflict. No matter who wins, Jews win.
All evil is caused by Jews -- even when it makes no sense. Jews are both killing Palestinians and, incoherently, jerking the puppet-strings of Palestinians to make them kill Jews.
It's this kind of unreasoning, hateful, demented illogic that defines the first-order anti-semite.
If you want to believe Jews are too warlike when it comes to the Palestinians, fine, I guess you can believe that if you want.
But if you want to claim they're simultaneously making war on the Palestinians and tricking the Palestinians into making war on themselves, so they in turn can make more war on the Palestinians... well, you've crossed the line from legitimate criticism of Israel into full-fledged "The Jews are behind it all' anti-semitic conspiracy lunacy.
Mel Gibson was forced into retirement for saying one night while drunk what Andrew Sullivan writes every day while sober.

posted by Ace at
04:20 PM
|
Access Comments