« John Edwards Confirms He's Under Investigation for Misuse of Camapaing Funds
|
Main
|
Overnight Open Thread – Whatever Floats Your Boat (genghis) »
May 03, 2009
The Enchanted Media Starts Digging Into Obama
Pulitzer them for this hard-hitting expose from AP:
Obamas take a walk, holding hands in the evening

WASHINGTON — The first couple took full advantage of the cool spring night.
After a date night out on Saturday evening, President Barack Obama and first lady Michelle Obama decided to take a stroll when their motorcade arrived back at the White House.

So they began walking on the driveway of the White House South Lawn while holding hands. First they passed the West Wing, then their children's swing set. They kept walking, swinging their hands together.


As the Obamas walked behind shrubbery and out of sight, the unscripted moment left reporters guessing where they were going. To the vegetable garden? The basketball court? No final word, but they eventually came back the same way from where they started, rounding out their 8-minute walk.
Pulse-pounding suspense -- it's like reading the movie Chinatown.
More at the link.
And if you think the "slobbering love affair" can get no worse, you obviously haven't seen Michelle Obama's new sex-kitten pictures.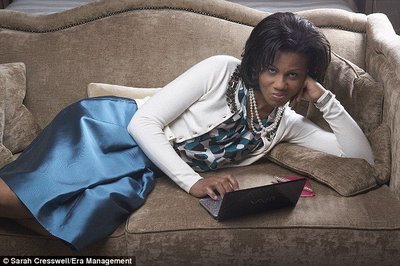 The word you're looking for but not finding is "Wow."
Nothin' But Rim: The press attempts to show Obama as an ordinary guy who is nevertheless extraordnarily gifted in all possible ways, but Obama blows the shot.
Oh, well. In a way it's comforting he's not perfect. That's why they gave Superman his vulnerability to Kryptonite, after all.

posted by Ace at
04:15 PM
|
Access Comments