« Oh For the Love of God: California May Ban Black Cars to Reduce "Global Warming"
|
Main
|
Border Sensors, Smart Fences? »
March 26, 2009
Candace Kita and Co. Organize USO Sendoff for 300 Troops [dri]
Actress, model, and all around hottie with a heart Candace Kita helped organize a warm USO send off for 300 US Soldiers, Sailors, Airmen, and Marines deploying overseas this week. Ms. Kita was joined in this noble task by a bevy of fetching beauties including Jennifer Korbin, an actress on the new HBO series, Lingerie and a former Playboy model, Enya Flack, star of the Sci-Fi Network's Black Scorpion and a Deal or No Deal Model, Lena Yada, a former WWE wrestling Diva and actress, and Christa Campbell, an actress and Playboy model.
The lovely vixens signed autographs, passed out goodies, and dolled out copious amounts of affection to our brave servicemen. The Bob Hope USO Center in LA hosted the event along with the Hotties With a Heart civic organization founded by Ms Kita and good guy Douglas Stewart.
The USO serves US military personnel worldwide and depends on the generosity of regular Americans to make it all happen. Special thanks to Bob Hope USO Executive Director Michael Teilmann, actor DB Sweeney (toe pick!) and Bridie MacDonald for all the great photographs.

Left to Right: Candace Kita, Jennifer Korbin, Enya Flack, Lena Yada, and Christa Campbell pose with their favorite cards...yowsa!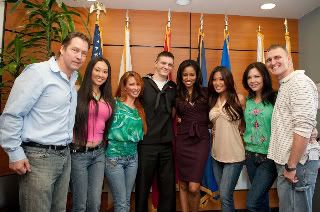 DB Sweeney, Candace, Jennifer, a lucky Sailor, Enya, Lena, Christa, and one happy Marine.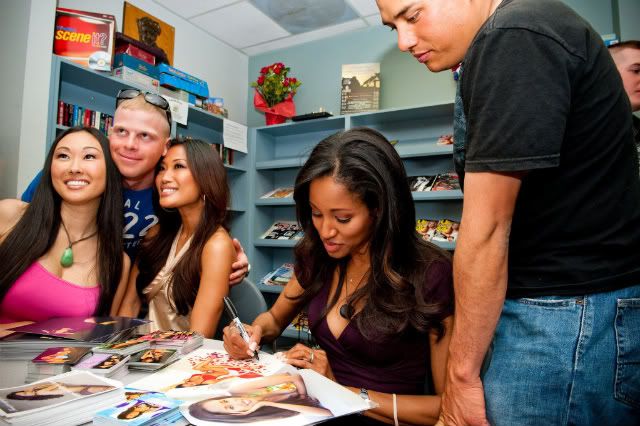 Serviceman enjoys Candace and Lena as Enya signs an autograph.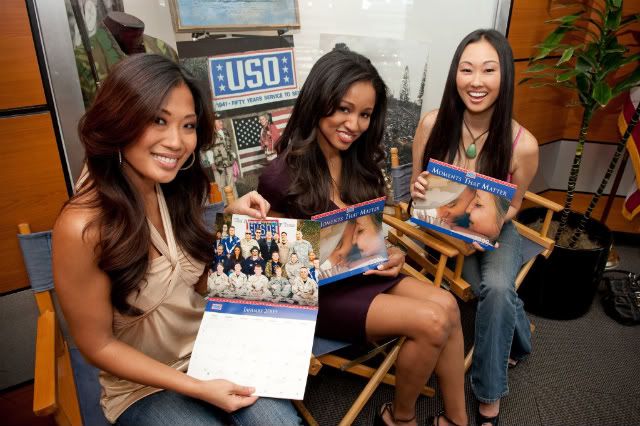 Lena, Enya, and Candace with USO calendars.

Servicemen preparing to deploy.

Lena, Enya, and Candace love the Ace of Spades!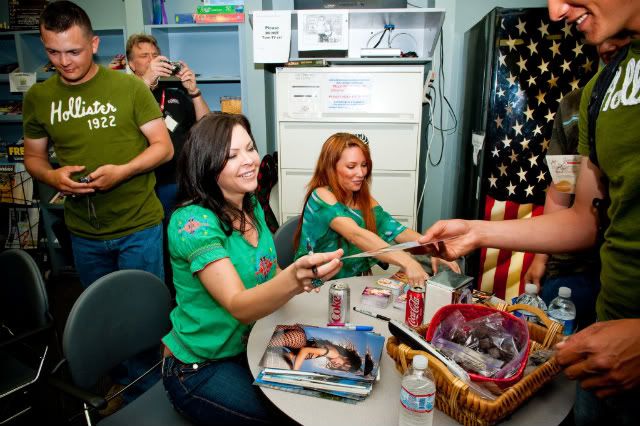 Christa and Jennifer pass out bunk worthy photos.


posted by xgenghisx at
07:35 PM
|
Access Comments