« CNN: "Descendant Sues Skull and Bones Over Geronimo's Bones" (genghis)
|
Main
|
Great Moments in American Legal Thought, vol. 436 [jdub] »
February 26, 2009
Well, someone still has some money to piss away on useless shit...
A paltry $28,000,000 bought some brain dead imbecile a chair that looks like a turd with tusks.
...This is either proof that the art collectors are still spending, or that they have lost their minds. Maybe both. The piece in question is a chair -- resembling a turd with with tusks -- that gaveled yesterday at Christie's Paris auction for an eye-popping (pooping?) $28.3 million...
OK, admittedly its 90 years old, which qualifies it as an "antique" I suppose. I'm definitely in the wrong business. I need to become an "art" counterfeiter and crank this sort of stuff out by the container load.
I look at it this way -- $175K will get you a cherry 1968 Shelby GT 500, or you could spend $28M on a fucking turd with tusks. Which one is going to get you laid more often? Which one will outrun any police car on the road? The only thing the turd with tusks has going for it is that you might be able to burn it for fire wood when times get really tough.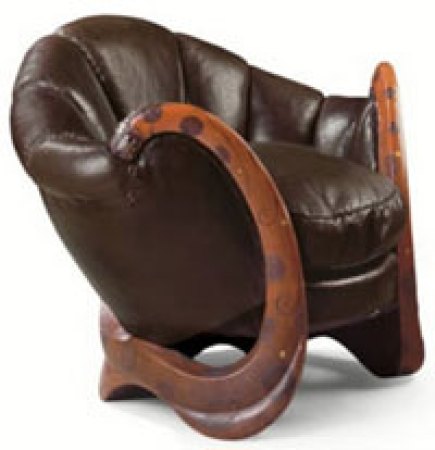 posted by Purp at
09:06 PM
|
Access Comments