« Obama Demanding a Lot of Network Time This Month
Obama's Popularity Falls 12 Points with Indpendents In a Week Says... Kos Poll
|
Main
|
Father Of Murdered USS Cole Sailor: Why I Refused To Meet With Obama [Vinnie] »
February 06, 2009
CLAIM: MODERATE REPUBLICANS CUT DEAL
Still Questionable if Democrats Can Hold Their More Moderate Members Like Nelson, Webb, Tester, Etc.
Update: Only Two Republicans Voting Yes? A Third Needed for Political Cover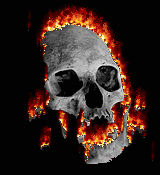 A group of Senate moderates working on an amendment to cut up to $100 billion in spending from the economic stimulus package have completed a tentative proposal that will be presented to Senate Democrats at a 5:30 p.m. caucus meeting, Senate Budget Chairman Kent Conrad told reporters. "There is a proposal that is sufficiently fleshed out and we will have a caucus and discuss it," Conrad said after emerging from talks in Senate Majority Leader Reid's office. Democrats hope the proposal, developed by Sens. Susan Collins, R-Maine, and Ben Nelson, R-Neb., [sic -- Nelson is one of the more moderate Democrats expressing skepticism about the bill] will attract several GOP supporters and be acceptable to all Democrats, which would allow for passage of the plan as early as tonight.
Thanks to CJ again.
There is a stalling tactic we can play, which we did during the immigration debate. We can demand, as per our right, to have the entire bill read into the record.
But just as during the immigration debate, there is no finished bill to read at all. They are noodling with the basic parameters of this right now; they are not actually writing legislation yet.
So forcing them to read the bill demands they execute an impossibility. It should be good for a one-day stall. And get us through the weekend.
Even when they have something to read -- it's like 600 pages, right? That will take at least 8 or so hours of reading, right?
Ehhhh... This was more interesting ten minutes ago-- video of the hapless moron Gibbs gobsmacked about Dianne Feinstein's statement of reserve on the spendulus.
Via Moe Lane.

Hope? Our brave and yet somehow cowardly moderates want more cover, because neither supporter wants the notoriety of being the sixtieth vote.
Reid suggested to reporters that he had two GOP backers for the bill but needed at least one more because neither wants to be the crucial 60th vote if all 58 members of the Democratic caucus support Obama.
Phone Numbers: Here, again.
Snowe and Collins need calls. Michelle Malkin calls Specter the ringleader -- not sure if he's gettable. Maybe just call him an asshole.
And don't forget the moderate senators -- Nelson of Nebraska, Nelson of Florida, Webb of Virginia, Tester of Montana, Bayh of Indiana, Landrieu of Louisiana, even Dianne Feinstein.
Most of these guys are running in red or purple states. Statewide; not in gerrymandered safe districts. Let them know what you think.