« Obama Aide Promises End to Don't Ask, Don't Tell; Survey Shows That 10% of the Force Won't Reenlist If He Does
|
Main
|
College Football Geniuses »
January 10, 2009
"Some of Obama's Aides Once had Qualms About his Economic Ideas" (genghis)
(Funny how being appointed to a high government post tends to focus one's thoughts.)
Nothing more exciting than reading a long article on economics on a Saturday afternoon, no?
According to this article,a number of His economic advisors haven't quite seen eye-to-eye with Him in the past, and lays out some of the reasons. (Though they've since seen the light, as we all will in time.)
"Several proposals in Barack Obama's mammoth economic recovery plan will result in only modest or even uncertain benefits if they become law."

"Says who?"

"A pair of the president-elect's top economic advisers - at least that was their view, in previous roles, before they joined his team. Those assessments, plus recent complaints from Democratic lawmakers, underscore the challenges Obama faces in selling the merits of his nearly $800 billion package of tax cuts and spending initiatives."
Heretics! Unbelievers! I cast thee out unless thou changeth thy ways! Just sayethin.'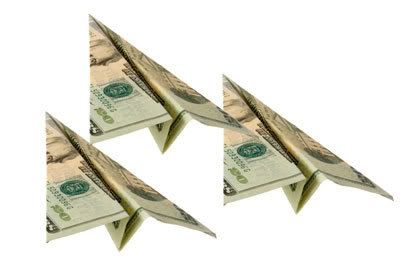 A flight of dollars waits on the tarmac at Grey Havens international airport, waiting to depart to the Undying Lands, never to return.

posted by xgenghisx at
05:43 PM
|
Access Comments