« Gallup: 53% Support $775 Billion Stimulus Congressional Democrats' 2010 Campaign Fund
|
Main
|
Seattle P-I May Fold »
January 09, 2009
Breaking: Illinois Impeaches Blagojevich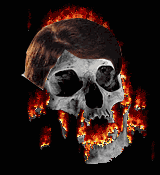 In a dramatic display of anger and solidarity over a political scandal that has made Illinois a national laughingstock, lawmakers on Friday voted 114-1 to impeach disgraced Gov. Rod Blagojevich.

It's the first time in the state's history that the Illinois House has voted to impeach its governor The impeachment proceedings will now move to the Illinois Senate for trial. It is unclear when that will begin. The one lawmaker voting against impeachment was Rep. Milton Patterson, a Chicago Demorcrat who represents the South Side. Rep Elga Jefferies, also a Chicago Democrat, voted present.
The governor's spokesman has said he will not resign, so it looks as though we're going to get the joy of a Senate trial.
More [ace]: Burris amends his previous declaration he'd had no contact with Blago's representatives about the Senate seat to say, oh yeah, by the way, I had some contact with Blago's representatives about the Senate seat.
Burris also contacted a Blago aide to get his nephew a state job.
Shockingly, Barack Obama took money from the same cat who paid former Commerce Secretary designate Bill Richardson for favors.
At the press conference where he was named to the Commerce spot December 3, Richardson said to Obama, "The catchphrases of your economic plan - investment, public-private partnership - that is the Department of Commerce."

This column explored Richardson's use of "public-private partnership" a month ago, and argued that the term is often a euphemism for corporate welfare, and always an invitation for corrupt pay-to-play deals. In at least one case, we now know, federal investigators have the same suspicion.

CDR Financial Products Inc. (formerly named Chambers, Dunhill, Rubin & Co., although there never was a Chambers or Dunhill) in 2004 won $1.5 million in contracts from New Mexico's government while the firm and its president David Rubin donated at least $110,000 to Governor Richardson and his various campaign committees.

At a high-dollar, star-studded Obama fundraiser in Los Angeles over the summer, Rubin also cut a $28,500 check to Obama and other Democrats—not the sort of small-dollar donor Obama typically bragged about when rejecting federal matching funds and the spending limits that go along with them.
The Examiner also mentions this correction:
That $20,000 contribution that I said went from Blago to Bill Richardson? Reverse the direction and you've got it. Bill Richardson gave Blago the $20K two days after both were re-elected, not the other way around.
It's amazing to me that Barack Obama was part of this cesspool for years and yet never got dirty. Truly, he is The One.